SPLASH HAIR STUDIO
Our Philosophy Happiness with the way you look and feel is the modern approach to beauty. Modern beauty is about a focus on your positive traits and making the most of your natural assets. It's about understanding the connection between your inner well-being and your outer radiance. We honor that connection by respecting your self image. We aim to enhance your self esteem, using our knowledge and creativity to help you to look good and feel great Our Art We are cut and color experts. Our focus on these specialities allows us to concentrate on you, providing you with the skills and the secrets for achieving and maintaining healthy, beautiful hair. You receive customized cut and color services designed to unveil a look uniquely your own. Our Atmosphere Splash is an intimate, calm environment that utilizes Feng Shui, an ancient Chinese art of object placement. The five elements of Feng Shui represent the natural elements that surround us: earth, water, wood, metal, and fire. By incorporating them into our surroundings, we are able to achieve balance and harmony. You may enter Splash feeling frazzled and rushed, but you will leave feeling energized and refreshed. We are very unique in that we have a no children's policy. This is to assure the safety of the kids, in addition to making sure you enjoy yourself while you are here. Our Accolades 2006 Best of Philadelphia Hair Stylists - Marybeth Simpson Top 200 Salons in the Country by Salon Today Magazine in 2010
Gift cards |
Reviews |
Our app |
Gallery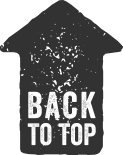 Opening Hours
MONDAY 10:00 AM - 8:00 PM
TUESDAY-THURSDAY 11:00 AM - 9:00 PM
FRIDAY 10:00 AM - 8:00 PM
SATURDAY CLOSED
SUNDAY CLOSED
Reviews
Lauren's Review Sep 14, 2014 09:52 AM





Unbelievable service and talent at this salon! I have never been treated better and always leave in love with my color and cut!! Alishia is AMAZING and is the only person I trust with my color!
Anastasia's Review Feb 09, 2014 09:44 PM





I have been going to Splash for over 5 years and I will not trust my hair to anyone else! Everyone at Splash is kind, professional and AMAZING at what they do!!! I feel like I am coming to see my friends and family each and every time I come in-- in fact, when I got engaged they were beyond excited and the Splash Stylists will be doing my hair for my wedding! The late hours during the week are a huge plus and you cannot beat their prices-- much lower than high priced salons that do half as good a job!!! I have recommended all my friends and colleagues to Splash, and will be a life long Splash Girl!
Liz's Review Feb 09, 2014 09:43 PM





I love splash! I refer all my friends here... Christa is the best! I have never walked out wishing she took off a little less or a little more or anything. She is terrific!
Diane's Review Sep 11, 2013 12:58 PM





Marybeth is absolutely AMAZING at her craft. Everytime I get my hair cut, I get a ton of compliments. You know you have a great cut when it is growing out and the compliments keep coming. She always make me look and feel my best!
Writeatnite's Review May 29, 2013 05:34 PM





The highlight of my month is being pampered at Splash! Color by Laura and then a cut by Theresa always leaves me feeling great! I highly recommend this hair studio!
Einstein's Review May 29, 2013 05:29 PM





If you have wavy curly and definitely mind of it own hair then Donna is the way to go! If you are looking for a salon that is friendly and drama free then Splash is the attitude free salon for you.
Louie's Review May 21, 2013 02:10 PM





Elle and Elaine are the best!!