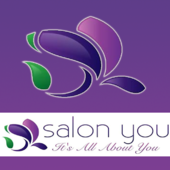 SALON YOU
OUR MISSION: To provide "you" an exceptional experience in a warm and friendly atmosphere. To be your personal resource and give "you" inspiration and knowledge in fashion, precision and technique. Educating the staff and "you" on what we believe are the best products for us and our environment. We strive to exceed our guest expectations each and every visit. ***Our prices reflect our style level of education and years of experience. All of our staff is fully trained and educated to give "you" the very best experience that "you" deserve***
Gift cards |
Reviews |
Our app |
Gallery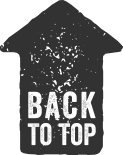 Opening Hours
TUESDAY: 9AM-7PM WEDNESDAY: 9AM-7PM THURSDAY: 9AM-7PM FRIDAY: 9AM-4PM SATURDAY: 9AM-4PM
Reviews
Brian Russomano's Review Dec 10, 2015 10:37 PM





Laurie Schab's Review Dec 10, 2015 04:08 PM





Fantastic
Leslie Rakowitz's Review Nov 26, 2015 02:16 AM





Kelly Cron's Review Nov 19, 2015 09:30 PM





Brian Russomano's Review Nov 11, 2015 08:57 PM





The service is outstanding. You will not find a better salon.
Amy Novak's Review Nov 11, 2015 08:17 PM





Staff is very friendly. Always greet you with a smile. Always love my hair!!
Dave Stinson's Review Nov 02, 2015 10:12 PM




Melanie Secor owner/operator at Salon You has put together a business that caters to the customer needs with a skilled and customer focused crew Thanks Mel
Colleen Berry's Review Oct 29, 2015 08:21 PM




Melanie always works her magic and makes my hair look fabulous! Very talented! I always leave relaxed and looking great! Thanks Mel!
Amy Nichols's Review Jul 14, 2015 08:39 PM





Kelly is amazing we get along great. She makes me feel super glam and comfortable. Always trying something new!
Kim Rosenchrance's Review Jul 02, 2015 11:21 PM





Every one is great. So friendly and accommodating.
Martha Zeleniak's Review Jun 19, 2015 08:06 PM




I am very satisfied with my hair dos. Everyone is kind to me.. I enjoy being with all of you God Bless You.Love Martha
Robert Spinelli's Review Jun 10, 2015 08:17 PM




Salon You is the best.
Brian Russomano's Review May 17, 2015 09:40 PM





Kim Rosenchrance's Review May 16, 2015 11:42 PM





Great staff,great services, great prices.
Jeana Sluck's Review Apr 24, 2015 07:35 PM





Carlie Craven's Review Apr 22, 2015 07:33 PM





Salon You is my go - to salon for both hair and nail services. All of the girls are super nice and accommodating, and Melanie is a true artist in her craft. They also carry top of the line products that have ccompletely changed my hair and skin for the better. I look forward to the red carpet treatment I receive aty appointments, and will never go anywhere else for hair services again!
Kristen Mcfarland's Review Apr 15, 2015 07:04 PM




I am always greeted with exceptional service. I am definitely a difficult customer as scheduling issues cause me to cancel my appointments very frequently. Though many other salons would and have treated me adversely because of this, salon you has never made me feel unwelcome. They genuinely care about clientele aND never rush through anything. On a 1 to 10 scale, I give it a 12. :)
Laurie Schab's Review Apr 08, 2015 08:00 PM




Stacy Best's Review Mar 19, 2015 08:53 PM





I love my hair! Thanks Mel!!!!!
Fran Johanson's Review Feb 17, 2015 07:22 PM





Thank-you soo much for Having Kelly there she is wonderful and a love to work with.
Irene Stinson's Review Jan 30, 2015 10:20 AM





I give this salon 5 stars. The owner and staff are very courteous and caring. I must add forgiving as my husband and I have messed up their schedules a number of times. I get many compliments on my hair. I would highly recommend this salon.
Walter Remley's Review Jan 23, 2015 08:16 PM





Love this place.