SALON REACTION
Experience Salon Reaction Salon Reaction is a full Service Salon located right outside Philadelphia in Bucks County, Pennsylvania. As soon as you enter our salon you will recognize our commitment to excellence. Our atmosphere is warm, friendly and relaxed. We strive for the highest level of professionalism and education in the beauty industry. We are proud to offer a variety of products to enrich you, our client… Creating a beautiful you. We pride ourselves in both our inviting and down-to-earth atmosphere, and our commitment to giving our customers a top-notch experience. Specializing in advanced hairstyling, stress relieving facials, one-of-a-kind nail services, red-carpet worthy makeup, and the latest in sanitary waxing services. Experience beautification as it should be: a personal experience fueled by passionate people! "Here at Salon Reaction we are committed to meeting your needs" How Salon Reaction Originated Established in 2004 by owners Frank & Tracy Fee, Salon Reaction is a company derived from the inspiration of hair education and beauty. Education is a top priority and is constantly reinforced through the work of our stylists, nail and skin technicians. At Salon Reaction our goal for our clients - creating a beautiful you! Awards Salon Reaction is the 2014 winner of The Happening List awarded by Bucks Happening Magazine in the Salon Waxing category! We also finished as a finalist in the Haircut category, Blow-out category and Mani-Pedi category! Salon Reaction is the winner of The Best Of Bucks 2012 in the category of local hair salon. Salon Reaction has won the #1 spot on The Happening List awarded by Bucks Happening Magazine for places to get haircuts for 2013.
Gift cards |
Reviews |
Our app |
Gallery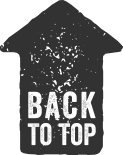 Opening Hours
SUNDAY: CLOSED MONDAY: CLOSED TUESDAY: 11:00 AM - 8:00 PM WEDNESDAY: 10:00 AM - 8:00 PM THURSDAY: 10:00 AM - 8:00 PM FRIDAY: 10:00 AM - 7:00 PM SATURDAY: 8:30 AM - 4:00 PM
Reviews
Ann Marie Klingenberg 's Review Jul 28, 2016 05:29 AM





Brought my sister-in-law in with me to have our hair colored and cut for my daughter's upcoming wedding. I am a faithful client and have said before that I will never let anyone else touch my hair or nails. My S-I-L lives in Delaware County, over an hour away. She will be traveling up to Salon Reaction from now on to have her hair done! She loved her cut and color and asked Rachel if she could come home with her to do it everyday! Thank you Salon Reaction for making us look and feel beautiful!
Gail's Review Apr 30, 2016 09:31 PM





Jo Anne tried a new hair color on me and it looks fantastic! Thank you for your expertise. I'm enjoying all that Salon Reaction has to offer. You might think that all shampoo techs are the same but I'm can truly tell you I've experienced 2 of the best here. It's not just a shampoo, rinse and condition. They massage your head and make you feel totally relaxed and pampered.
Gail's Review Apr 30, 2016 09:22 PM
I had my first appointment with Dianna for a makeup application. I requested that she not go extreme as I'm not one that wears excessive makeup. I was very pleased with the end result. I most definitely will be visiting her again. thanks Diana, for making me look so pretty.
Gail's Review Mar 19, 2016 11:20 AM





My mother and I were very impressed with our first visit on March 17th. The smiling faces to greet us when we walked in and the friendly staff was such a warm welcome. The salon appearance is very neat and tidy with everything in its place and well organized. Jo Anne was our stylist and was so precise in giving my 92 year old mother a roller set. Not all stylist specialize in this type of hair style. Kim, the shampoo specialist took great care to pamper and accommodate my mother's special needs. We definitely recommend Salon Reaction to everyone.
Josh Hughes's Review Nov 28, 2015 08:42 AM





Ginny's Review Nov 14, 2015 08:54 AM





Salon Reaction is a five star salon in my book. I have been a client of Tracy's for more than 20 years and I can honestly say I have never been disappointed. Tracy and Frank make you feel like family. Your happiness and satisfaction is their number one priority. Tracy has gone above and beyond on countless occasions to accommodate my schedule or to track down a product for me. Frank cuts my son's hair and it always looks great! My two daughters and I recently had our make-up done by Diana for a family wedding, and we were all really happy with how it turned out. The front desk staff is always friendly and ready to help book whatever services you need. If you're looking for a new salon, look no further. Salon Reaction is the place to go.
Kathy's Review Nov 13, 2015 08:50 AM





I have been a client of Tracy & Frank from before they opened Salon Reaction. I would not trust my hair, nails or any other beauty needs any where else. not only do they make sure you look your best they also concern themselves about the heath of hair, skin and nails. This ethic they instill in their staff as well. Thank you!
Kathleen Bergmann 's Review Oct 03, 2015 07:36 PM





Kathleen Bergmann 's Review Jun 21, 2015 05:05 PM





Linda Wagner's Review Jun 02, 2015 07:30 PM





Linda Wagner's Review Jun 02, 2015 07:16 PM





Mindy Staller's Review May 23, 2015 10:11 AM





LisaMarie Citron's Review May 06, 2015 11:23 PM





I am new to the salon but a returning client with Chrissy.. She is an amazing talent !! I trust her completely ! Thank you !!!!
Linda Wagner's Review Apr 23, 2015 10:36 PM





Josh Hughes's Review Apr 18, 2015 09:36 PM





Josh Hughes's Review Apr 12, 2015 09:46 AM




Anthony cuts my hair every time. I always come out withe perfect cut. He knows exactly what I want and I'm always happy when I leave the salon.
Deanna Demnisky's Review Mar 20, 2015 08:24 AM




As always, Chrissy did an amazing job cutting my hair. I never walk out unhappy!
Kathleen Bergmann 's Review Mar 07, 2015 08:13 PM





Molly O'Neill's Review Feb 04, 2015 08:03 PM





Tina is awesome!! I absolutely LOVE my hair!!
Molly O'Neill's Review Feb 04, 2015 08:02 PM





Tina is the best!! I love my hair!!
Juliet Lindrooth's Review Jan 31, 2015 08:39 PM





I love Salon Reaction. Not only is this the place to go for all my salon needs, the owners and staff are friendly and make me feel like I'm with friends. The salon is clean and upto date. Getting appointments is easy with the app. Great service and fantastic people make for a winning experience. Juliet L
Ann Marie Klingenberg 's Review Jan 31, 2015 11:17 AM





Left the salon a little while ago...so happy with my new cut by LIZ. SHE JUST PHENOMENAL! She knows exactly what I want and my hair comes out beautiful every time. Also had my nails done by Tracy Fee. I can't tell you how many compliments I receive about my hair and nails. Love these ladies. HIGHLY HIGHLY RECOMMEND! Thanks for making me feel beautiful.
Crystal's Review Jan 19, 2015 10:40 PM





I love this salon and recommend it to everyone, Chrissy is by far one of the best people and stylists I've known. I love going here, it's always a fun time and the staff are phenomenal. I always feel like I'm going to visit friends whenever I come in to get my hair done.
Devon Kramer's Review Jan 14, 2015 08:38 PM
Tonight was my first visit to Salon Reaction. I had an appointment with Chrissy O'Malley for a cut. I told Chrissy what I was looking for in a new cut and she completely understood what I wanted. She completely amazed me, my new cut is better than I imagined. I absolutely love everything about it. Chrissy took her time and was very detailed. I'm already looking forward to my next appointment with her.
Ann Marie Klingenberg 's Review Dec 21, 2014 08:24 PM





Ann Marie Klingenberg 's Review Dec 21, 2014 08:22 PM





I always feels so pretty when I leave the salon. Their work is impeccable and I always feel like I'm the only client while I'm there. No matter where you are in the salon staff stops to say hello and chat for a few moments. They make you feel very welcome. I have a standing appt with Tracy for my nails every two weeks and nothing makes be feel better than having my nails done. I wouldn't let anyone else touch my hands. She's the best. Her station is spotlessly maintained and I'm always confident I'm in a professionals care. I love this salon!
Chrissy Leonard 's Review Nov 21, 2014 11:00 AM





Frank and Tracy are the utmost professionals. Their staff is fantastic! I've been with them for over 15 years and love going there.
Irisheyez873's Review Nov 19, 2014 12:28 AM





I found this salon out of the blue and soooo glad I did!!! I've been there almost since the beginning. Tina is Amazing!!!! I've been coloring my hair for over 25 years and no one had ever gotten it just right, Till I sat in Tina's chair. We clicked immediately and she couldn't be kinder or more talented! She's always honest with me and works wonders with my hair. She's very open to want you wanna do and helps you get the style you want that will work for you. I always get compliments on my hair even when I think it's a bad hair day. I couldn't be more happy with Tina's service. The salon is quiet during the week making it easy for you to talk to your stylist and relax while you're processing. Give this salon and Tina a try you won't be disappointed!!!!
jgw912's Review Nov 18, 2014 10:38 PM
I have been trying to find a hair dresser who cuts my hair the way I like it everytime I have an appointment! Not where every time I walk out of the salon I have a new hair style, its very frustrating. After being to four different salons in a 8 month peroid I finally found, Salon Reaction! All I can say is that Frank is amazing at what he does. He is welcoming, friendly and just a great guy. Thank you do much.
Kristin 's Review Nov 18, 2014 07:11 PM





I have been going to Karin for many years. I would recommend her to anyone! And the salon is very clean and neat
Kristin Mountney's Review Nov 18, 2014 07:09 PM





I have been getting my hair done by Karin for many years. I would recommend her to anyone. Have never had a bad experience. And the salon is very neat and clean.
Olivia's Review Nov 18, 2014 03:25 PM





I love salon reaction so much. The staff that works there is so awesome funny crazy and cool. I love my parents too.
Jenn's Review Nov 17, 2014 10:02 PM
Recently had a pedicure done at Salon Reaction and it was the best pedicure I've ever had ! Tracy is very talented and made my feet feeling amazing. I didn't want to leave .
Katie Champeaux's Review Nov 08, 2014 07:11 PM




awesome service!
Katie Champeaux's Review Nov 08, 2014 07:10 PM




fabulous service as always
Karen Perna's Review Nov 05, 2014 07:09 PM





No matter when I go & what service(s) I get, everyone at Salon Reaction is friendly, professional & extremely knowledgeable.
Debbie's Review Oct 31, 2014 11:49 PM





Karin is the best. I always look beautiful when I leave. Karin takes the time to make your hair perfect. My husband even goes to Karin now! What a great atmosphere in which to be pampered. Love Salon Reaction, Love Karin
Joyce Hummel's Review Oct 30, 2014 07:28 PM





she makes us look beautiful!!
Chris's Review Oct 26, 2014 09:05 AM





I've followed Chrissy from salon to salon. None of the others (I won't mention names) compare to Salon Reaction. I know every time I leave I'm guaranteed to get compliments from friends & family (and strangers!) about my hair. Chrissy you are an amazing stylist!
Mari Azcona's Review Oct 21, 2014 12:23 PM





Chrissy is amazing! I always come out looking amazing! I always get compliments on my hair! Anthony is wonderful! Always gives my girls exactly what they want!
Vanessa Pena's Review Oct 18, 2014 09:50 PM




Excellent service!
Kate's Review Oct 14, 2014 06:33 PM





I've been with Tina for a long time. She is simply the best. The salon is comfortable and clean. Loving the recent facelift. Normally, I don't like taking the time for my hair but Salon Reaction is kind of homey to me now. Highly recommend.
Karen Coar's Review Oct 11, 2014 07:01 PM
Anthony is AMAZING!!!!
Michelle Diclerico's Review Oct 10, 2014 07:25 PM




Anthony is fantastic:)))) my hair looks wonderful as usual
Nancy Ann's Review Sep 19, 2014 01:37 PM





I have been around the block in my lifetime with Salons to say the least. the find of this shoppe was in my stars...Kelly is amazing... we are on the same page. she is a STAR as a colorist and knows your products. also a kudos to Kim for her great fingers.
Tiffany Fee's Review Sep 18, 2014 09:02 AM





I adore Liz!!! She always does a great job!!!!
Roe's Review Sep 11, 2014 04:54 PM
For years, Salon Reaction has been my 'Happy Place'! Regardless of the service - cut, style, up-do, mani/pedi, facial, waxing - the technicians are top-notch professionals in a friendly, fun and lovely environment. Make Salon Reaction your 'happy place', too!!!
Karen's Review Sep 05, 2014 11:27 AM





Every service the salon provides is top notch, done by professional, friendly staff. I recommend them to everyone!