SALON BUZZ
Salon Buzz opened its first location in the prestigious Chicago Gold Coast at 1 E. Delaware in September 1998, with a small team of talented stylists and one fearless leader, Andreas Zafiriadis. In June of 2002, Salon Buzz opened its second location at the trendy, gallery filled River North area at 310 W. Superior Street.

Today, between the two locations, Salon Buzz has over 110 employees and serves well over 1,500 clients per week. Both salons are recognized for offering excellent hair designs derived from a range of wet to dry cutting techniques. Salon Buzz is nationally renowned for our signature color services where our trained professionals create beautiful customized color. In addition, Salon Buzz offers conditioning treatments, nail, makeup, waxing, and facial services.

Salon Buzz was founded on the principle that people will excel in an environment that allows their individual creativity to thrive.
Reviews |
Our app |
Gallery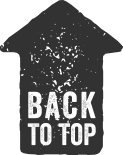 Opening Hours
MONDAY 9-5
TUESDAY 8-6
WEDNESDAY 8-8
THURSDAY 8-8
FRIDAY 8-6
SATURDAY 8-6
SUNDAY CLOSED