ROGERS HAIR CRAFT
Our salon is committed to value and quality. We guarantee all services as well as products. Our salon is dedicated to helping you achieve the most attractive, positive image you wish to reflect in your world.
Perm and Color Guarantee: We guarantee your color/perm only if maintained with the professional hair care products recommended by your stylist. If you are not satisfied for any reason, please notify us and schedule a recheck appointment within two weeks of your service.

HairCut Guarantee: We will recut the same design within one week at no charge if you are not completely satisfied.

Product Guarantee: All liquid hair care products purchased at Roger's HairCraft carry a 30 day money back guarantee or exchange if registered in our computer.

Roger's HairCraft is open on
Monday 8:30 am - 4:30 pm
Tuesday & Thursday 10:00 am - 7:00 pm
Wednesday 8:30am - 9:00pm
Friday 8:30 am - 5:00 pm
Saturday 8:00 am - 4:00 pm

Walk-in appointments welcome.

Referral: The best compliment you can give your stylist is to recommend Roger's HairCraft to your friends and family. For every new client you send to our salon, you will receive a voucher to use toward services or retail purchases.

Gift Certificates: Roger's HairCraft gift certificates are perfect for birthdays, anniversaries, holidays, and any other special occassion. They are available at the reception desk or can be ordered by phone or online at:
frogershaircra@rochester.rr.com

Forms of payment: We accept MasterCard, Visa, personal checks, and cash. There will be a $30.00 service charge for any returned checks.

Questions, Concerns, Comments: Roger's HairCraft has over 39 years of customer service. Your business is important to us. Please address your questions, concerns, or comments by phone, letter, fax (585)346-5507 or email (frogershaircra@rochester.rr.com). Your comments are greatly appreciated.

Career Opportunity: Roger's HairCraft's reputation for quality and fashion allows the career minded individual a substantial opportunity for growth.
We offer: a competitive base pay plus commission, advanced education and monthly in-salon technical training, benefit days, health insurance, retirement program, in-salon award programs and contests. We also supply all tools, equipment, and products.
Talented designers take it to the next level. Visit our website at www.rogershaircraft.com. or stop in at Roger's HairCraft 5925 Big Tree Rd., Lakeville, NY 14480.


Continuing education and growth are important aspects to our culture at Roger's HairCraft. As a result, we have several different levels of service providers to serve you. Our service provider levels and pricing are based on the number of years of employment and amount of continuing education taken on by an individual. Along with growth, we value teamwork and our purpose is to give you exceptional customer service. In the event that seeing another service provider better fits with your schedule, please do so! We are here to personally accomodate our guest's needs and are able to do with with the diversity of our talented staff.

The first Roger's HairCraft opened at 6 Center Street in Geneseo. The salon was later moved around the corner to 79 Main Street Geneseo, where it remained until 2008. In early 1988, Roger opened a second location in Lakeville, overlooking scenic Conesus Lake. Roger owned and operated both locations until 2006; later that year, the two salons merged into one and operated as one on Main Street. In early 2008, RHC Geneseo closed permanently, and we moved back to our Lakeville location, where we have been happily established ever since. Currently, we have 6 stylists, including Roger, and two salon coordinators. Roger's HairCraft is fully dedicated to providing a friendly atmosphere, exceptional customer service, and the utmost quality in hairdressing. Roger's HairCraft is a team-based salon; we all work together to give each and every guest the best service possible.

Roger began his hairdressing career at the age of 15 working in his brother's salon. He found that not only did he have a talent for hairdressing, he has a passion for it, and decided to make hairdressing his life-long career. Roger has been trained in Vidal Sassoon methods. For 13 years, along with owning and operating his own salons, Roger traveled throughout the US working as an educator in coloring, perming, and business management for several beauty manufacturers and distributors. Roger opened his first salon in 1975, and has since accumulated over fifty years of knowledge, education, and skill. Roger fully believes in continued education, attending several technical workshops and business seminars every year. Roger encourages his staff to provide outstanding customer service and to strive for discipline in their craft. While he enjoys all aspects of hairdressing, Roger is most passionate about designing the haircut, as it is the foundation for the complete look.

Lisa has been with Roger's HairCraft since 1982. She spent the first year as a salon coordinator, then decided she wanted to become a hair stylist. Lisa has attended many technical workshops and business seminars, always staying up to date on the latest trends, techniques, and fashions. She has trained side by side with many great industry artists, including Randy Rick, Ben De Cordova, Roy Peterson, and Sam Villa. Through her years at RHC, Lisa has met many people and created many lasting bonds. Lisa does not see hairdressing as a job; rather, hairdressing is a career that has been extremely fulfulilng and exciting. What Lisa loves most about hairdressing is that every day, she wakes up knowing that she will have fun and experience something new and exciting.

Laura has been employed with Roger's HairCraft since 1997. She has had extensive training in cut and color techniques. Most recently she has become certified as a DevaCurl hair stylist, being specifically trained on the DevaCurl haircut and use of their products. Laura has traveled to NYC, Ohio, and Rochester for workshops and seminars by several well-known beauty brand experts and artists. Laura most enjoys working with the DevaCurl methods and products, and also loves doing the vivid neon colors.

Lisa Kay has been a stylist with Roger's HairCraft since 2000, when she first started her hairdressing career. She stays up to date with the latest styles and trends by attending hands-on workshops and seminars. Lisa Kay has become our biggest advocate and ambassador for Reuzel, a man-based line of products and cutting methods. She has also been designated as our Education Director, being responsible for the training and education of all of our incoming stylists. While Lisa Kay loves absolutely everything about hairdressing, her passion lies with hair coloring, upstyles, men's cuts, and making a connection with everybody that sits in her chair.

Tara has been a Roger's HairCraft stylist since 2000. She loves everything about her job and the industry itself, attending several technical workshops and business seminars, including several years of CAMP in Lake Harmony, PA; "Superior Skills" with Randy Rick; and several hands-on classes throughout the Rochester/Buffalo areas. Tara enjoys most doing hair color and updo styles.

Kristi has been a Roger's HairCraft member since early 2017, recently earning Junior Stylist status. Kristi joined our staff already licensed (unheard of!), and has already participated in several hands-on, business, and motivational workshops both locally and out of state. Kristi most enjoys doing men's cuts and bright, vivid hair colors.
Gift cards |
Reviews |
Our app |
Gallery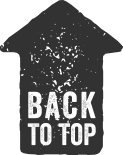 Opening Hours
MONDAY : 8:30 AM - 4:30 PM
TUESDAY & THURSDAY : 10:00 AM - 7:00 PM
WEDNESDAY : 8:30AM - 9:00PM
FRIDAY : 8:30 AM - 5:00 PM
SATURDAY : 8:00 AM - 4:00 PM