PYURE SALON BOYNTON BEACH
Our mission at Pyure is to create an environment which will nurture the talent of our team members as well as support their desire to grow. as a team we have created PYURE, where the genuine well-being of our guests and the quality of our service is our primary mission.
Gift cards |
Reviews |
Our app |
Gallery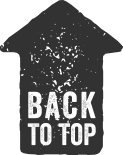 Opening Hours
MONDAY: 8:30AM - 9:00PM
TUES
THURS
FRI: 8:30AM - 9:00PM
WEDNESDAY: 2:00PM - 9:00PM
SATURDAY: 9:00AM - 6:00PM
SUNDAY: 9:00AM - 6:00PM

RETAIL AREA OPEN AT 9:00 AM EVERY WEDNESDAY.