PURE
PURE HAIR INC. stays true to their mission and tag line, Beauty with a Conscience, with their landmark PURE EXTENSIONS. PURE is the first hair extension company to recognize and act on its responsibility to the environment. Believing that beauty can be green, PURE strives to make every aspect of their business reduce their carbon footprint on the earth. From the extension application to the minimal packaging, no waste is tolerated. PURE hair extensions are made of the finest quality 100% Remy human hair; completely synthetic free, and their micro cylinder bonds are made from recyclable copper. The application process does not use any heat, glues or waxes so there no harmful fumes emitted or chemicals used. This process allows for the hair to be applied 3-4 times faster and last 3-4 times longer than traditional extensions…faster, safer, better.
Gift cards |
Reviews |
Our app |
Gallery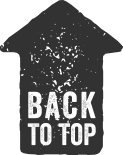 Opening Hours
8:30AM-5:00PM PST MONDAY - FRIDAY
Reviews
tonyblackrocks@gmail.com's Review Dec 30, 2015 06:54 PM





Test
Camarie's Review Feb 26, 2015 12:59 AM





Love Pure Extensions! It looks so natural!!!
ddbrownie's Review Jun 05, 2014 03:59 AM





I love Pure hair! The quality is amazing, and the Pure Express is so fast!
Dany's Review Mar 31, 2014 12:31 PM





Love this new method of tape in with beads.
Jessica's Review Jul 23, 2013 05:30 PM





Super excited for this App! Love pure extensions!!
Mike's Review Jun 26, 2013 12:47 PM