PROFILES STYLING SALON
A message from the owners…… Hi, I'm Cheri Parise, one of the owners of Profiles Styling Salon. I am excited to introduce Profiles Styling Salon to you via the internet. My business partner Lori Buletko and I started our business here in Cranberry Township at the same time we started our families. Both of us felt we needed a family friendly salon that offered the upmost quality services. Since 1997 we have aimed to make you feel the most comfortable with our staff and atmosphere. We strive for our staff to love where they work and what they do. We look forward to meeting you here at Profiles Styling Salon! Our mission, at Profiles Styling Salon, is to provide our clients with a salon that offers quality services that exceed their expectations, making them important in their total look and well-being. We will achieve this by continuing our education, working together as a team, sharing ideas, treating each other with respect, and ensuring that our environment is the best that it can be. Profiles Styling Salon's main concern is you. Whether it be hair, nails, or skincare, we are here to offer you quality services in a friendly environment.
Gift cards |
Reviews |
Our app |
Gallery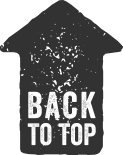 Opening Hours
MON - THU: 9:00 AM - 9:00 PM FRI: 9:00 AM - 7:00 PM SAT: 9:00 AM - 3:00 PM
Reviews
Rachel Sattler 's Review Jan 23, 2017 04:14 PM





I've lost track of how many years I've been coming to see Diana at Profiles. She is professional and precise and always listens to what I want. The Profiles staff is also wonderful. Appointments are easy to schedule and their appointment reminders are very helpful. Even though I've made the mistake in the past, I'll never go anywhere but Profiles!
Terri's Review Jan 22, 2017 12:47 PM





Stylists here are excellent; always going to classes, learning new techniques, trying the latest high quality products. Everyone is friendly, the salon is very clean, services offered are comprehensive. I look forward to my appointment every month.
Laurie's Review Jan 18, 2017 08:06 PM





I've been seeing Nomi at Profiles for 9 years and have never been disappointed. She rocks!
Karen's Review Jan 18, 2017 06:24 PM





I've been a repeat customer at profiles and I cannot speak highly enough of this salon! I would highly recommend Shari because she listens to me & also recommends new styles.
Cheryl Dibert's Review Apr 27, 2016 10:51 PM





Sydney did an excellent job with my cut and color...will definitely be booking another cut and color with her!
Lenora's Review Mar 11, 2016 11:47 AM




Talented and friendly stylist. Salon is professional without being overly mod or intimidating. Appreciate that stylist does their own shampooing and also checks out the customer maintaining the relationship and flow of information.
Mandy Ratliff's Review Mar 05, 2016 07:24 PM





Wonderful first experience. Elisa did a wonderful job, I really enjoyed the salon... will definitely be a returning customer! Thanks so much!
Wendy Sybert's Review Mar 04, 2016 12:08 AM





Wonderful staff and talented hair stylists!
Madison Kozlowski 's Review Feb 17, 2016 10:28 PM





Kasey's Review Jan 12, 2016 07:46 PM





Elizabeth Minkus's Review Dec 16, 2015 10:23 PM





I love you guys! Have tried to find a salon closer to home, no one is as good. I'd much rather travel 30 minutes to come here
Emily Campbell's Review Dec 03, 2015 07:07 PM





It looks great!
Jennifer's Review Nov 22, 2015 08:51 PM





Melissa Beechey's Review Oct 16, 2015 07:08 PM





Suzy Doerbecker's Review Aug 18, 2015 10:44 AM




I never get my nails done, but figured i should for my wedding. :) It was very easy to make an appointment, although I tried to cancel 1 of the 2 appointments I made via email but they did not get that message. So I felt bad I had taken up a spot that wasn't needed. The nail stylist was great, she recommended a lighter french manicure that would't be super obvious in a gel polish. She was super polite and easy to talk to, and the polish is still on, despite the active lifestyle I live! She said gel manicures are addictive, and I'm starting to believe her cause I kind of want to go back for another after this starts to wear off!
Jessica's Review Jul 11, 2015 08:31 PM





Elisa is amazing?
Maura Zellers's Review Jul 06, 2015 10:08 PM





Emily Campbell's Review Jun 24, 2015 07:38 PM





I loved my hair cut!
Karla Gribben's Review Jun 18, 2015 10:53 PM




Taylor was my stylist Fantastic job. Sweet and friendly Did a wonderful job with my color and cut Will definitely return
Taylor Mills's Review May 30, 2015 07:14 PM





love my color and cut!!
lacey templeton's Review May 22, 2015 07:59 PM





Sharon Parise's Review May 15, 2015 09:37 PM





Had a fabulous Spa Pedicure!
Alexandra Smigla's Review May 10, 2015 07:16 AM





Kayla Emerick's Review Apr 21, 2015 11:37 AM





I have been going to Profiles for years, and Nomi is awesome! I moved out to Philadelphia, and I still schedule appointments for when I am in town! Friendly, clean, relaxing environment.
Kelly Lockwood's Review Apr 17, 2015 07:44 AM




Whenever I come into profiles to see Tracy, I know everything will turn out awesome. I went in for my appt, showed her what I liked, and she definitely delivered. I told her to have fun with my hair and surprise me. I am totally in love with my hair. I got so many compliments on it. Thank you Tracy for being the best stylist and so personable each and every time I come in!! Thanks profiles for having such a fantastic person working there!
tonyblackrocks@gmail.com's Review Mar 09, 2015 11:30 PM





Test
Lisa LaCava's Review Feb 20, 2015 01:07 PM




Love my hair cut and color from the amazing Diana!! Lisa LaCava Corsello
todivefor's Review Jan 30, 2015 07:51 PM




good haircut
Ashley Garrety's Review Jan 15, 2015 10:02 AM





Curtis did an amazing job! It was my first time at the salon and I wanted a subtle change in my color with the balayage technique, and Curtis gave me exactly what I was going for! I will definitely be going back to this salon in the future. Everyone was so nice and helpful.
Gabriel hopkins's Review Jan 14, 2015 07:08 PM





Debbie 's Review Jan 08, 2015 04:18 PM





I have been going to Profiles for atleast 10 years and both Jamie's do my hair! I always get compliments on my hair even when I think it's a bad hair day! Live them both!
Terri's Review Dec 27, 2014 08:44 PM





Profiles always offers the latest styles, colors, products, with talented stylists.
Kelly's Review Dec 27, 2014 10:55 AM





I have been coming to profiles for about ten years. Tracey is my stylist. I love her! Everything is always how she says it will be and her design choices are spot on. I always recommend profiles to everyone! Thanks for keeping such great standards!
Mia's Review Dec 06, 2014 02:57 PM





I have been going to Profiles since 2000. Cheri and her team are fantastic. Cheri cuts my hair and is always willing to work on updated looks and figuring out what works best for my hair. I absolutely love my latest haircut! I love all the girls who work here.
TC's Review Oct 04, 2014 10:41 AM





Diane Leon is the best.
Lisa's Review Sep 09, 2014 09:46 AM





Great experience. You have to come to Profiles!