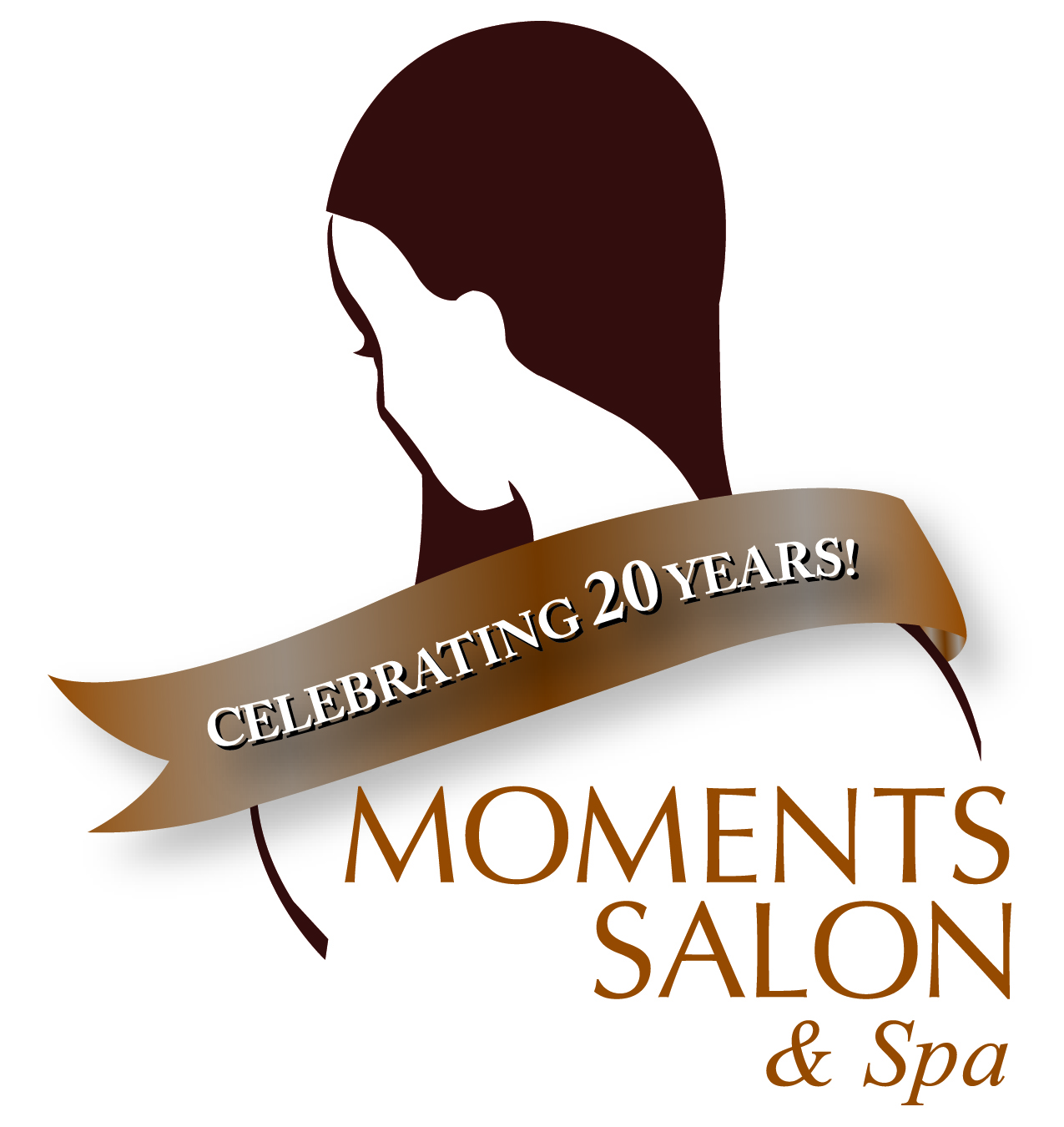 MOMENTS SALON AND SPA
With a reputation for being "the friendly salon and spa," the Moments technical staff delivers superior quality services in a fun, professional atmosphere. We serve our neighbors with courtesy and consideration! Our staff is committed to continuing education from the very best resources in the salon/spa industry -guaranteeing you the extraordinary service our loyal guests have come to expect. We are committed to excellence, and dedicated to the unconditional satisfaction of each and every guest.
Gift cards |
Reviews |
Our app |
Gallery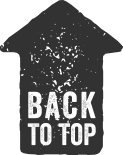 Opening Hours
MON - 10AM - 8PM TUE - 10AM - 8PM WED - 10AM - 8PM THU - 10AM - 8PM FRI - 9AM - 6PM SAT - 9AM - 4PM (JULY & AUGUST 8:30AM TO 2:30PM) SUN - CLOSED
Reviews
Carmen R. Matos's Review May 24, 2017 01:17 PM





VERY PROMPT, COURTEOUS AND FRIENDLY SERVICE.
Lynn Wolverton's Review May 23, 2017 09:26 PM





Alexis always does a beautiful job on blowdrying my hair. I go to her for my Brazilian blowouts and regular blowouts. Fun to talk with, down to Earth, and loves what she does! All of the staff at Moments are friendly and aim to please their clients. Thank you!!
Margo Normoyle's Review May 22, 2017 08:52 AM





It's a well needed treat, everyone should get a spa pedicure!
Lisa D's Review May 13, 2017 02:15 PM





Great first experience with Alexis at Moments Hair Salon & Spa!! Took a chance and scheduled an appointment on-line for a hair cut, color & highlight. (their on-line scheduling tool actual works!)What a pleasant surprise to find this gem of a salon in Mount Laurel. When you walk in everyone has a big smile and is extremely friendly, this was such a nice surprise and not like other salons I have been to who are all attitude or receptions who are a bunch of "airheads". The salon is very nice with separate service areas for men and women and they offer wine!! I was introduced to my stylist Alexis, who was very nice and actually performed a consultation with me as I was a new customer. How nice to find a salon who takes the time to do a consultation and values their customers and listens! Alexis was very professional, she looked and my hair, listened to my request and then discussed her strategy to color, highlight, cut and style my hair. I love a salon who allows the same stylist to perform all services. She was very attentive through the entire process. My color came out exactly as she said it would, the cut was perfect, again, love a stylist who listens and does not cut off 5 inches when you said 1 or 2. Alexis styled my hair and then recommended several products without the hard sell and all in all made my first experience A1+. Upon check out I received a new customer welcome pack, with complimentary sample products and discount card for future services. Prices are competitive based on similar services, I do not mind paying for good services!! I am looking forward to my next visit to Moments and continuing my patronage with Alexis and this salon. I highly recommend!
Victoria McGrath's Review Apr 19, 2017 09:13 PM





Great services. Very relaxing. Happy with the results!
Renate Conners's Review Apr 17, 2017 09:17 AM





Have been coming to Moments for many years - extremely happy
Lisa Dibona's Review Apr 14, 2017 12:48 PM





I got a Brazilian Blowout and my hairdresser was Katie. She took me right back and was very nice. She did a great job and my hair looked and felt amazing when I left. Also, the price was great compared to other salons and over all it was a really good experience! I will be back and I've already referred the salon to a friend!
Susan Pancoast's Review Apr 11, 2017 10:20 PM





Bill "Pop Pop" Kurzeja's Review Mar 28, 2017 07:31 AM





I live in Bristol, Pa. but I come to Colleen for my haircut because she's worth the trip. All the girls are great so not only do I get a great haircut but I have a fun afternoon. Pop Pop
Marty Battista's Review Mar 22, 2017 01:27 AM





Diana Giordano is great!! Overall, a great experience.
Chuchi Constantino's Review Mar 17, 2017 09:33 PM





Hetal Shah's Review Feb 07, 2017 09:19 PM





I was able to make late appointment at 8:30 PM. On the evening of appointment my board meeting went overtime. I called to apologize and stated I would be 15 minutes late and if that was acceptable. They stated absolutely! When I arrived everyone was friendly and understanding. I did not feel rushed, in fact the experience was extremely relaxing after a very long day. Wonderful experience and will definitely recommend to others.
Nina vital's Review Feb 04, 2017 10:56 PM





love this place! I was greeted as I walked in by the very kind front staff. I checked in and was offered something to drink... and I was not NOT going to have a glass of wine after 12pm- great start to the appointment. When we walked back to the massage room, I was pleasantly surprised. The bed was super cozy and heated! I just wanted to jump in a sleep all day. The massage therapist asked what and where I wanted her to focus and the massage was AH-MAZE-ING. Literally so happy when I left. Definitely coming back.
Anndee Byers's Review Jan 19, 2017 09:43 PM





The staff is pleasant and the service performed was excellent.
Tom Lynch's Review Jan 11, 2017 03:36 PM





Received the "works" haircut with Diana last night. She was fantastic in every aspect of my haircut experience. Cut was great. Facial and hand treatments were excellent as well. Definitely can't wait to go back next month for my next appointment. TL
Phyllis Pautrat's Review Jan 06, 2017 11:52 PM





Excellent as always!!
Joseph Arnone's Review Dec 03, 2016 09:31 PM





Colleen is great! Awesome haircut and personality. She's the reason I keep coming back
Karen Lydon's Review Dec 02, 2016 09:41 AM





I've been coming to Moments for 17 years and would not go anywhere else. The whole staff is awesome and friendly, Alexis is my hair stylist and always does a fabulous job!!
Bonnie Lewis's Review Dec 01, 2016 09:50 PM





Faye is always the best in her area of expertise.
David E Wiggins's Review Nov 23, 2016 09:25 AM





hello
Christine Vigliotti's Review Nov 16, 2016 10:33 AM





Love moments . Excellent services, great products , excellent hours. I have never been disappointed there .
Marty Battista's Review Nov 15, 2016 11:47 PM





Excellent service. Diana, as usual, is great!!!
Mindy Fink's Review Nov 03, 2016 08:26 AM





I had my first premium pedicure and was delighted! My feet and calves have the smoothest skin ever and my nails look great. My pedicurist was friendly and did a great job. I also enjoyed the glass of wine!
Jean Hall 's Review Nov 03, 2016 08:16 AM





What a great experience! Besides the fact that it was a great day of pampering and relaxation (the massage was out of this world) - the staff was friendly, and their email and text confirmations make things super easy. Also loved the coupon on their website - I just pulled it up on my iPhone while I was there and it was a great deal!! Can't wait to go back again!
Christina Daily 's Review Nov 03, 2016 08:10 AM





I left my hair dresser after 18 years. I felt like we were stuck in a rut. Moments was closer to my work and I thought I would give it a try. I am beyond pleased with my new hairstylist. Her ideas about the cut and color are always fresh and current. She attends classes and keeps on top of the latest trends. The staff at the front desk are super nice, more than willing to help, and you feel welcome when you walk through the door. I have had massages and facials in addition to getting my haircut. Very affordable too. Highly recommend Moments!
Audrey Pache 's Review Nov 03, 2016 08:09 AM





My children treated me for Mother's Day with a spa treatment of my choice. I love my new shalack manicure and spa pedicure. Tara was so nice to talk to while she did a great manicure and pedicure. I will be making another appointment soon. Thanks
Randi Parente 's Review Nov 03, 2016 08:09 AM





Each summer I end it with my Moments "vacation." When I received the email for the Teacher Appreciation special, I easily booked a convenient time slot for both a massage and facial. Since I am a teacher, funds at the end of the Summer tend to run low and this was a most welcome opportunity to end my summer with a relaxing day at Moments. Thanks so much!!
Michelle Santucci 's Review Nov 03, 2016 08:07 AM





The staff is so warm and friendly and so helpful when it comes to recommending the right product for my particular needs. I just love their skin-line products. Not only do I notice a difference in my skin, but my friends do too! Moments ROCKS!
Jessica Zenger 's Review Nov 03, 2016 08:07 AM





After 4 months of being deployed, I was way overdue for a day at the spa! I called about a month before coming home and Dennis was fantastic in arranging all my services based on my very specific requests! Lisa cut my horrid overgrown mullet back into the perfect classic bob that I wear with pride as my signature "stick it to the man" look in the military uniform! She never fails to cut with precision and exactly how I ask her to--I'm always so pleased with her work! Then I went to see Fay about unclogging my grimy face from 4 months in the desert and what a wonder she is! She's so kind and puts me right at ease and does an excellent job at the clinical facials. I left feeling super clean, refreshed and looking a year younger! (which is a good thing since I'm only 26). And if you ever need to have your muscular system rearranged, Angela is your girl. She's got some magic little hands! I work out pretty seriously, so my back and legs are usually knotted, tight, and sore. So when she got started on my back, even she could tell I needed a massage badly! She worked overtime on me and somehow realigned all my muscles. AMAZING! I'm going back in 2 weeks to see her again-she really knows what she's doing and she's great at listening to what your body needs instead of running a cookie cutter routine! I LOVED every one of my services and I would, and have, recommend all of the ladies that I saw during my much anticipated trip to the spa! It was my favorite part of coming home!!
Michele Ettore-Williams 's Review Nov 03, 2016 07:57 AM





Registered online as I needed a quick color and cut. Had an appointment made within the needed time frames asked for and VERY happy with results. Very prompt, courteous and likable staff.
Josh Rodriguez 's Review Nov 03, 2016 07:55 AM





Simply amazing! I learned a lot about my hair maintenance and I was thoroughly satisfied by the service that was provided.
Amybeth Berner 's Review Nov 03, 2016 07:53 AM





Great pedicure ! Had compliments later that day and passed out Moments cards!
Melisa Binkey's Review Nov 03, 2016 06:57 AM





Always a fabulous time. This time I did the blow dry clinic and it was amazing. Great information and techniques that I did myself and was given instruction as we went. My hair turned out fabulous just like if the professionals did it. Extra bonus I got a goody bad with product, a comb and instructions for at home. For the price and the great info I recommend everyone should take advantage if they offer this clinic again