METRO BEAUTY ACADEMY
Metro Beauty Academy offers a professional and energetic learning environment, and there's only one way to find out what all the buzz is about. Pay us a visit and take a tour of our state-of-the-art facility. We guarantee you'll leave impressed.
Metro Beauty Academy's newly constructed campus feels modern and edgy yet inspires the most creative of minds. Students and visitors alike will appreciate our stimulating and practical environment. With a vibe like that, why wouldn't you want to check us out?
In addition to a full-service salon, makeup center, and day spa, Metro Beauty Academy provides you with access to our student store, interactive technology center, and coffee bar. Our large, multi-functional space also allows Metro Beauty Academy's students and staff to host special events like inspiring guest speakers, fashion shows, photo shoots, and other exciting events.
Reviews |
Our app |
Gallery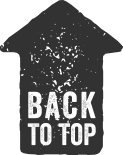 Opening Hours
SALON & SPA APPOINTMENT HOURS*:
MONDAY - THURSDAY: 9:15AM - 4:00PM & 5:45 - 9:00PM
FRIDAY & SATURDAY: 9:15AM - 4:00PM
*ESTHETICS AND MASSAGE THERAPY SERVICES ARE NOT OFFERED AT ALL TIMES. PLEASE CALL FOR AVAILABILITY.
WE DO HAVE CUT OFF TIMES FOR SERVICES AS OUR STUDENTS MUST LEAVE AT THEIR SCHEDULED TIME. FOR EXAMPLE
WE DO NOT SCHEDULE COLOR OR TEXTURE SERVICES AFTER 12:00PM MONDAY - SATURDAY FOR OUR DAY STUDENTS
OR PAST 6:00PM MONDAY - THURSDAY FOR OUR EVENING STUDENTS.

BUSINESS HOURS:
MONDAY - THURSDAY: 9:00AM - 9:00PM
FRIDAY & SATURDAY: 9:00AM - 4:00PM