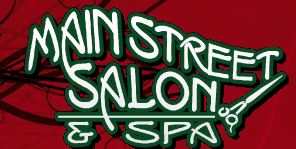 MAIN STREET SALON
Our Mission: Main Street Salon & Spa is committed to providing our clients a welcoming experience with an upscale ambience. We strive not only to meet the needs of our clientele, but to exceed their every expectation. Our exceptional highly trained team believes that on-going education is vital to our success.
Gift cards |
Reviews |
Our app |
Gallery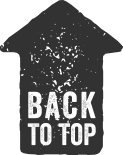 Opening Hours
MONDAY: CLOSED TUESDAY: 9 A.M. TO 8 P.M. WEDNESDAY: 10 A.M. TO 9 P.M. THURSDAY: 10 A.M. TO 8 P.M. FRIDAY: 9 A.M. TO 5 P.M. SATURDAY: 8 A.M. TO 3 P.M.
Reviews
Joanne Costello 's Review Mar 25, 2016 07:28 AM





A clean and welcoming salon with an awesome and talented staff. Thank you so much for another great job Tracy! I love my highlights and cut!
Julie Youtz's Review Mar 18, 2016 07:50 AM




Kyra does an amazing job my hair cuts, every time. She's great with color too!
Suzanne Carabello's Review Dec 22, 2015 07:31 PM





I love this place and the people who work there. I personally go to Tracy, she's amazing. I have referred 2 of my good friends there and they love it just as much!
Jessica Pettie's Review Jun 04, 2015 06:45 PM





Great service every time I have an appointment and the staff are very friendly
jean weiss's Review May 15, 2015 07:09 PM




Veronica Yochum's Review May 12, 2015 07:22 PM





Thank you Caitlin!
Tricia Arroyo's Review May 08, 2015 02:31 PM





Kathleen has been doing my hair for ages. She is always professional and honest. I have never gotten a bad cut from Kathleen! In fact, I am constantly asked "Where did you get your hair cut?"
Laura Snyder's Review May 02, 2015 07:52 PM





The customer service is always superb!! Very polite and clean within the salon. Cait-lyn did an excellent job with my haircut even considering my flat hair problem And cut it a different way. She also suggested ways to blow dry it. Great experience!!
Elizabeth's Review Feb 25, 2015 10:12 PM





Everyone is friendly and talented!
Alice Frederick's Review Feb 08, 2015 07:24 AM




jean weiss's Review Jan 23, 2015 08:20 PM





Marc turco's Review Dec 11, 2014 08:31 PM





Great job!
veronica yochum's Review Dec 02, 2014 07:06 PM





I am happy every time I go! thank you Caitlyn!
Jessica Pettie's Review Nov 23, 2014 05:08 PM





Really like the app but it says someone will call within 48 hours to confirm the appointment but I didn't get a call. I did get a call the day before to remind me
Kristen 's Review Sep 20, 2014 07:04 PM
The staff is always pleasant and great to work with!
Jennifer Fitz's Review Sep 08, 2014 01:37 PM





I have always left my appointments happy and satisfied! Every visit has been wonderful- everyone is super sweet and services are top notch!
Lisa's Review Jul 21, 2014 10:54 AM





What a great experience. Would recommend this salon to anyone!!