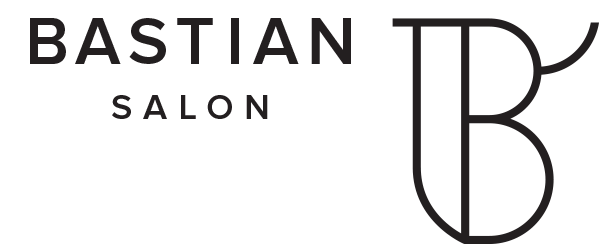 LUSH HAIR AND COLOR DESIGN
Owner, Heather Schultz, has 28 years experience in hair color and design. Lush specializes in the latest color and haircutting techniques and extensions. Lush's serene salon provides an escape where you can leave with a sleek blowout perfect for a weekend get-away or a formal affair. Lush staff provides free consultations to best meet their clients needs.
Gift cards |
Reviews |
Our app |
Gallery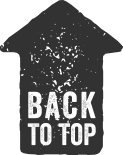 Opening Hours
TUES- 10:00 AM - 8:00 PM WED - THU: 10:00 AM - 7:00 PM FRI: 9:00 AM - 6:00 PM SAT: 9:00 AM - 3:00 PM
Reviews
Gerry Hall's Review Jan 18, 2016 12:40 PM





Holly Lione's Review Jan 15, 2016 07:09 PM





Amazing job by Heather! Always such a happy, relaxing place with consistently beautiful results!!
Michelle Robinson's Review Jan 12, 2016 07:50 PM





Cary Robb's Review Jan 06, 2016 07:07 PM





Holly Lione's Review Dec 17, 2015 09:48 PM





Rachel Kafka's Review Dec 16, 2015 09:20 PM





Gwyn Farley's Review Dec 10, 2015 09:43 PM





Best salon ever!
Julie Garfein's Review Dec 03, 2015 07:25 PM





Love you!!!!!!
Julie Garfein's Review Dec 03, 2015 07:25 PM




Love you!!!!!!
Denise Gaffney's Review Nov 26, 2015 05:32 AM





Kristine Fullan's Review Nov 18, 2015 12:50 PM





Mike Bonomo's Review Nov 17, 2015 08:52 PM





You couldn't ask for a more friendly and welcoming staff. They treat you like family.
Dee's Review Nov 17, 2015 09:52 AM





Holly Lione's Review Nov 12, 2015 07:20 PM





ALWAYS love my time at LUSH!
Maureen Nye's Review Nov 10, 2015 07:28 PM





As always a great color & touch up. Thanks Cristina!
Julie Garfein's Review Oct 28, 2015 10:35 PM





Love it....love it there!!!
Michelle Robinson's Review Oct 27, 2015 08:50 PM





Love everyone here - very talented and all around great people!
Richeal Cline's Review Oct 20, 2015 09:45 PM





Samantha Tracey's Review Oct 14, 2015 11:56 AM





.
Karen Siegel's Review Oct 09, 2015 10:20 AM





Jack Branowski's Review Oct 07, 2015 07:44 AM





you guys are awesome, you can make biggfoot come come out looking stellar you guys are soo good!!
Maureen Nye's Review Oct 07, 2015 02:13 AM




Husband loves the color too. Says it looks like the color when we first met.
Maureen Nye's Review Oct 06, 2015 08:04 PM




Husband loves the color too. Says it looks like the color when we first met.
Stacy Wilker's Review Oct 03, 2015 08:06 AM




Had a hair coloring crisis! They were very sympathetic and helpful in getting me an appointment asap
Jennifer Askew's Review Oct 01, 2015 08:37 PM





Lush is my mini vacation. The ladies are so welcoming,funny,warm,helpful and pleasantly bubbly! My hair is always perfect and I so look forward to seeing everyone! Love love love Lush!!
Kate Ferrara's Review Jul 10, 2015 09:28 AM





thank you always for excellent service. I enter feeling so welcomed, in desperate need of pampering. I leave feeling like I had a nice visit with dear friends and feeling fabulous
Linda Lauchaire's Review Jul 02, 2015 12:57 PM





Gwyn Farley's Review Jun 25, 2015 10:41 PM





Karen Siegel's Review Jun 20, 2015 07:02 PM





Robyn Bennett's Review Jun 19, 2015 11:13 PM





Thank you for taking care of my friend Pauline today
Holly Lione's Review Jun 13, 2015 01:20 PM





Amazing cut and color as usual!!!!
Jennifer Askew's Review Jun 11, 2015 09:43 PM




I look forward to every appointment I have at Lush! Not just because my greys get covered and my hair feels, smells and looks a amazing, but because of the staff. I feel as if I walk in to family! Everyone is always so welcoming,helpful ,fun and cheerful. I truly feel like it's a mini vacation! You can relax and listen to all the fun conversation.....or jump in and be a part of it....not only with the staff but with other clients! I look forward to being on the same cycle of hair color time with other clients! Great staff and clients! If you want to feel and look beautiful......Lush is the place to go! Good for the mind...body... and spirit! I love Lush ! Jenn Askew
Pina Giuliana's Review Jun 06, 2015 11:36 AM




Fabulous as always. Attentive, professional, and such a comfortable environment. I always leave there feeling like a million dollars. Christy does my hair, but everyone one there is so personable you come in as a customer and leave as a friend.
Barbara Slabinski's Review Jun 04, 2015 10:58 PM





Lush is a lovely salon with a staff which is just as lovely. Everyone is so friendly. Heather did a beautiful job on my hair. I was so pleased with the outcome. I will be back to Lush again.
Bob Conway's Review May 18, 2015 10:34 AM





Great service. Friendly atmosphere.
Maria Valenta's Review May 16, 2015 08:31 PM





Everything about Lush is perfect - my hair always comes out great, the atmosphere is fun and relaxing, and I look forward to every appointment. Even the products Leigh suggests are perfect for me.
Stephanie Looft's Review May 08, 2015 05:56 AM





Maureen Nye's Review May 03, 2015 08:50 AM




Cristina amped up the color and I love it!! Next appointment will be highlights! Very friendly staff, relaxing environment.
Denise Gaffney's Review Apr 30, 2015 08:41 PM





I LOVE Lush. Christy is the best, my hair has never looked better thanks to her. Love all the girls there. Great atmosphere!
Wayde Scheffer's Review Apr 29, 2015 07:05 PM





Marge Miller's Review Apr 24, 2015 10:55 AM





Service is OUTSTANDING AND THE FRIENDLIEST I'VE EVER EXPERIENCED - AND CONSISTENT!!!!!!!
Holly Lione's Review Mar 20, 2015 08:25 PM





Heather created just the right blend of blonde and red! Lots of dimension and looks very natural with my coloring! Shannon finished up the look with curling all my long hair! I love it!
Maureen Nye's Review Feb 24, 2015 01:50 PM





The haircut is great too. My husband says it makes me look younger.
Judi Hashagen's Review Jan 25, 2015 01:23 PM




I always get the best service here, wouldn't go anywhere else - all the girls are great, the atmosphere is fun, friendly and welcoming... Give it a try!
Holly Lione's Review Jan 23, 2015 08:16 PM





Lush totally brightened my winter doldrums with some summery color and a perfect trim!
Judi Hashagen's Review Jan 23, 2015 07:15 PM
I love the time and attention spent on my hair every time I go in... always a treat to myself!!!
Kelly Deegan (Quinlan)'s Review Jan 22, 2015 11:49 PM





Always a great experience at Lush!! Heather is wonderful. She takes the time to really look at your face and hair type and communicates honest options to make you look your best. I always leave feeling and looking like a new person!!
Melissa Santilli's Review Jan 16, 2015 06:57 AM





Christy always does an amazing job with my hair. Always feel great when I leave there. Thank you!
Keri Drugan's Review Dec 27, 2014 12:48 PM





I have been getting my haircut with Heather for almost 22 years. Her friendly yet professional attitude, hairstyling tips, and her ability to make you look and feel beautiful every time you leave is why I continue to go to Heather. Lush is a beautiful place that provides just the right amount of details to make you feel special right when you walk in the door. I would highly recommend Lush to anyone that is looking for a place to get beautified!
Jan Ubel's Review Dec 23, 2014 07:24 PM




you guys rock!! love you all. Merry Christmas.
Judi Hashagen's Review Nov 29, 2014 11:52 AM





The team of stylists at LUSH are truly a team, each one very professional and so friendly!!!
Gina Bass's Review Nov 22, 2014 11:00 PM





Awesome Owner and staff! And relaxing atmosphere!! Love Lush!
Holly Lione's Review Nov 21, 2014 08:08 PM





Lush always finds the perfect color for me whether I want a change or maintain a color I love. And from a great cut to adding extensions Lush has done it all for me. The atmosphere is so relaxing and pleasant!
GAO's Review Nov 21, 2014 02:33 PM





Lush is absolutely the best salon in NJ, with easy access from PA. Clients are treated like celebrities by a very dedicated, friendly, caring staff. All stylists are highly trained, with focus on the client's needs. Owner Heather Schultz takes great pride in the salon's services, customer satisfaction
Jill Stein's Review Nov 20, 2014 09:50 PM





I love Lush Salon! I have actually had blow outs, color,haircuts and processes done with all the stylists. They listen when I want to make a change and make it happen. I wouldn't go anywhere else. PS they're fun too!
Debbie Leuzzi's Review Nov 05, 2014 08:41 AM





Christy is great - always great cut, color, and highlights and is the only person that can blow dry my hair without me having to do a thing to fix it when I get home.
Judi Hashagen's Review Nov 03, 2014 04:33 PM





I've been a client of Lush since Heather opened the doors, in fact I've been with Heather for nearly 20 years. The experience is totally satisfying from beginning to end - especially the shampoo and scalp massage! :) The entire staff is so friendly and professional, services are exceptional and you always walk out looking better than when you walked in!
Jennifer Askew's Review Oct 26, 2014 08:14 AM




I feel like I am on vacation every time I go to Lush!! All the staff are fun, bubbly, welcoming and friendly! I look forward to each visit and am overwhelmed by the magic Heather and the Lush staff do to my hair. My gray is gone and the color is so my natural color with natural highlights....the cut and blow dry is always perfect!! If I could have the Lush team in my home every day to do my hair and listen to their fun joyful conversations... I would have a great day everyday!!! Lush is the one and only place to go not only for excellent hair but for the warm welcome and smile to your soul!! xoxoxo I love Lush!!!! ~ Jenn A.
Jamie Letter's Review Oct 16, 2014 07:21 PM





Always a stellar job - thanks so much to everyone at Lush!
Linda Lauchaire's Review Oct 04, 2014 02:01 PM





I call the stylists at Lush Hair and Color Design my "A-Team"! They are fantastic! I love going there as it is like visiting old friends. I consistently am thrilled with the color and cut and continue to hear compliments almost every day. They all do an amazing job. Heather gives me the best haircuts I've ever gotten in my life. Lauren works magic with her fingers on washing hair, putting on color and pain-free waxings. I wouldn't go anyplace else. They are tops!
Shanon Wells's Review Sep 29, 2014 09:57 AM





It is always a pleasure getting my hair done at Lush. I feel welcome and always walk out pleased with the results. Lush rocks!!