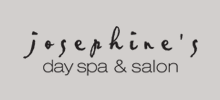 JOSEPHINE'S SALON - ELDRIDGE
Josephine first opened the salon in 1995, with a modest seven chairs. What set the salon apart from the competition was Josephine's relentless determination, coupled with a passion for helping people look and feel their best. To Josephine, each guest represented a precious gem in need of just a little polishing and care to bring out the luster and beauty within. It was in this spirit that Josephine was able to grow her vision successfully, providing valued service and guest care throughout the Houston community. Josephine's Day Spa and Salon is the embodiment of all the qualities of our founder, those intangibles that have inspired so much love and loyalty from her guests that we are delighted to extend to you.
Gift cards |
Reviews |
Our app |
Gallery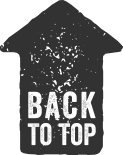 Opening Hours
MONDAY-FRIDAY 8AM-9PM SATURDAYS 8AM-6PM SUNDAY 10AM-6PM
Reviews
Sara's Review Sep 20, 2016 10:37 AM





....,,,
Luis Roberto Elizondo's Review Jun 25, 2016 09:11 AM





A business with excellent professionals.
Rebecca Treherne's Review Jun 24, 2016 09:46 PM





Roe is the best. He's so sweet too.
Cathy Engel's Review Jun 22, 2016 10:15 PM





Great job as always Nareh!!
Sue Lierman's Review Jun 22, 2016 09:53 PM





Jackie Strong's Review Jun 22, 2016 09:47 PM





Sonca and Simin are experts at their jobs. Consistently good. Love front desk staff.
Juliet Molloy's Review Jun 22, 2016 04:23 AM





A regular here and salon personnel always professional & courteous. DZ is the best stylist there. Lives up to the Aveda ultrachic name.
Lisa Ellingsen's Review Jun 20, 2016 10:04 PM





Julia Constantin's Review Jun 18, 2016 10:09 PM





Lorraine Anne Davis's Review Jun 17, 2016 11:05 PM





This is the first salon I have stayed with for more than a year - and I think I have been going to Josephines for 3-4 years now. Always the best - Always consistent. And you really get your money's worth with hand massages, etc. All the small perks that make it just a little better. My stylist Jai is the BEST. He really knows hair!!!
Jessica Gamez's Review Jun 14, 2016 10:40 PM





Mark Shoemaker's Review Jun 14, 2016 09:30 PM





Lorraine Rodriguez's Review Jun 13, 2016 09:43 PM





I've been a customer at Josephine's for at least 10 years and I'm always satisfied with the level of service I experience.
Jennifer Huenemeier's Review Jun 13, 2016 06:59 AM




Tawny Taylor's Review Jun 10, 2016 11:28 PM





I love going to get my haircut where I know the staff are friendly and accommodating. My hair looks and feels fabulous again! Thanks, Patricia!
Jean Ware's Review Jun 08, 2016 09:29 PM





Wynn ready on time for her usual excellent manipedi--she,s great!
Mariann Kitzman's Review Jun 06, 2016 08:18 AM




Amy and Kim did fantastic jobs with my hair on Friday evening. They were both professional and pleasant and made the experience great!! Regards, Mariann Kitzman