GULLOS HAIR SALON
Gullos hair salon:
Gullo's has always believed in the principle of providing a expert service at a price that doesn't break the bank. We believe that it shouldn't cost a lot to get the look you want.

That belief is one of the reasons all of our services include a shampooing and basic conditioner. That way you leave with your hair in the best possible condition. We don't believe these should be considered add-ons, but part of our other services. This is also why we charge by the foil, for foil highlighting. That way you only pay for what you need.

Below is a comprehensive Price Menu of our services. Additional Charges may apply for Long, Thick, or Curly hair.
Reviews |
Our app |
Gallery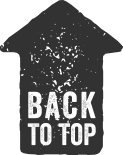 Opening Hours
MON: 9-5
TUE: 9-5
WED: 1-8
THU: 9-8
FRI: 9-8
SAT: 9-4