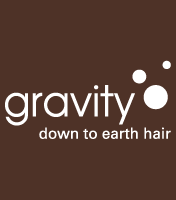 GRAVITY HAIR-PLYMOUTH MEETING
The staff at Gravity want to invite you to come in and experience our vision of what a salon should be – progressive – with a down to earth attitude. At Gravity we offer the gamut of styling techniques, from the cutting edge to the classic, and feature a selection of tried and true products.
Gift cards |
Reviews |
Our app |
Gallery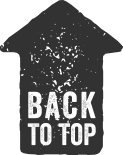 Opening Hours
MON: 1:00 PM - 8:00 PM TUE - THU: 10:00 AM - 8:00 PM FRI: 10:00 AM - 5:00 PM SAT: 9:00 AM - 4:00 PM SUN: CLOSED
Reviews
Jen Otis's Review Mar 29, 2016 12:14 PM





Gravity Hair Salon is AMAZING. Moving to a new area is nerve-racking for many reasons and finding a new hair stylist is one of them! Gravity is the first salon I tried in Philly and I fell in love. My first appointment was with Angela and I now never want anyone else to touch my hair. She is extremely knowledgeable in what she does. I have never had a better hair stylist than her. I have since moved 2 hours away from Philly and still travel back to Gravity to have Angela do my hair. I can't imagine letting anyone else do it now, she is the best!!! Overall the salon is chic and fun. Convenient location, with plenty of parking. Kevin who runs the front end is always helpful and as accommodating as can be. My only teeny tiny "bad" comment would be I have never been crazy about any of the shampoo girls, but that's just a small piece to the rest of the wonderful salon that Gravity is!!
Jessica Fuller's Review Mar 05, 2016 09:24 PM





Jen Otis's Review Feb 03, 2016 05:52 AM





Angela is absolutely amazing!!!! I was so worried about finding a new hair stylist when I moved to Philly, but Angela won me over immediately! I now live two hours away and still go back to have her cut my hair! She's simply the best!!!
Jen Bartle's Review Dec 09, 2015 08:06 PM





Melissa Gangwer 's Review Nov 13, 2015 01:39 AM





Leslie's Review Nov 09, 2015 07:36 PM





Mallory is the best hair stylist They always make you feel welcome there
Bonnie Scott's Review Nov 06, 2015 08:11 PM





I can't say enough great things about Nan and her haircuts. She is the first stylist to understand my hair. She is very patient and listens to what you want. I went from long to short and I absolutely love it!! The front desk guy and shampoo girls are all very nice and welcoming too. Great staff!
Rob Graham 's Review Oct 26, 2015 07:30 PM




First of all, everyone I've ever encountered at Gravity Salon has been so friendly, accommodating and kind .. from the front desk, to the shampoo ladies and of course the stylists! I have to say, though, that I'm a huge fan of Billi Jo! She is so genuine, down to earth, sweet and fun!! I feel like she really listens to my ideas and truly seems to consider whether or not my "hair goals" are realistic or not so much! Trust me when I tell you, I'm not a "do whatever you want" kind of client, I have high aspirations of what I want to do with my hair and how I want it to look ... I guess one could say I'm high maintenance - ha! Billi Jo never makes me feel like I'm high maintenance though! We've had so much fun playing with my color, cutting very blunt bangs in my long hair; and on my last visit we cut it ALL off, which ended up being about 12 inches! So to say I trust this girl is an understatement! I adore her and I hope she cuts hair until she's 100 because I don't want to have anyone else cut/color/style my hair....ever! Plus, she's really, really cool and I love our chair-time chats! :) P.S. She's so amazing,she now cuts my boyfriend's hair, too....! :)
Krista Fitzpatrick's Review Oct 14, 2015 07:34 AM





Amanda did a terrific job of explaining the entire process of the treatment. I am very happy with the results. As always, Gravity did an awesome job!
Dan Berger's Review Oct 11, 2015 07:35 AM





Gia Maletta's Review Oct 10, 2015 07:03 PM





Gia Maletta's Review Oct 04, 2015 10:32 AM





As always...I love everything about Gravity! From the warm greeting when you walk in to the amazing stylists. (Chrissy is awesome) The attention to detail and the warm,loving family atmosphere is like no other salon. Xo.
Dancer's Review Aug 22, 2015 10:13 PM





Fabulous place! The staff is knowledgeable
Crystal's Review Jul 08, 2015 08:42 AM





This salon always has a warm and inviting atmosphere - created by individuals that love what they do!