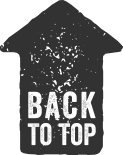 Opening Hours
MONDAY: 9AM – 9PM TUESDAY: 9AM – 9PM WEDNESDAY: 9AM – 9PM THURSDAY: 8AM – 9PM FRIDAY: 8AM – 9PM SATURDAY: 8AM – 9PM SUNDAY: 8AM – 7PM
Reviews
Lyna N.'s Review Feb 13, 2015 01:48 AM




Gene Juarez is great at accommodating their customers. A robe, refreshments, and magazines are offered when waiting and the staff in general are very friendly here.
Chris S.'s Review Feb 12, 2015 07:18 AM





My wife has been going to Gene Juarez for several years and I needed a new barber. She recommended
Madeline N's Review Jan 25, 2015 04:01 PM




Stephanie at University Village Gene Juarez is wonderful and she has done a wonderful job on my brows.
Linda K's Review Jan 17, 2015 01:52 AM





Elena is always such a blessing to me. She knows exactly what will look best on me and my trust is not easily earned. I have had 3 compliments on the color of my hair within two days of my treatment.
Jennifer M's Review Jan 16, 2015 03:42 PM





Deidre is the BEST!! Connor, at the front desk, is always so kind and professional, too. You guys ROCK!!!
Vicki B's Review Jan 10, 2015 12:49 PM




Donna is a wonderful nail artist!
Liz W's Review Jan 06, 2015 10:15 PM





Always love coming in! Ogla is the best hairstylist!! Love that she listens to what I have to say and does exactly what I want! She is the only one that I go to!
Luli C.'s Review Jan 05, 2015 11:53 PM





I got a great cut there from Lillyana- she was nice and not too chatty. I have thick long dark hair and she managed it perfectly. Will definitely be going back to see her again. Spa is very nice as well, got a sugar scrub it was great!
Linda P's Review Jan 05, 2015 04:44 PM





Jessica was, as always, wonderful! She does a tremendous job and I leave feeling good about myself :)
Oro D.'s Review Dec 30, 2014 08:40 AM





Carson, at the downtown Seattle location, did an up-do for an event I had last week. I've never had my hair hold a curl, never! Yet, she set it perfectly! Plus, she showed me how best to style it and used a hair product that didn't weigh my hair down, which I purchased and love. I've never had such great results. Also, she's just the nicest person you ever want to talk to - had a great time from start to finish!
Lindsey T.'s Review Dec 27, 2014 07:00 PM





Came in for a classic manicure with Hanah. I was warmly welcomed and the service started right on time. Hanah is absolutely fabulous and really does a meticulous job. Think I found a winner!!! Price is a bit high, but well worth it for your nails to look so well manicured - you get what you pay for.
Afi K.'s Review Dec 23, 2014 08:19 PM





Ziba at Gene Juarez Bellevue is the queen of eyebrow in the entire area! Highly recommend her. She is the BEST.
Mishka H.'s Review Dec 23, 2014 08:00 PM




I love this location. It's spacious and service is great. Get your haircut here as they are always updated with new styles.
Kelly H's Review Dec 22, 2014 12:46 PM




Milla my stylist is great. Very warm & welcoming and her skill with hair is amazing. Always get a great quality haircut from Milla.
Natalie B.'s Review Dec 21, 2014 08:48 AM





Dorian is a wizard!! Seriously, my hair has never looked that good before. I was there for a blowout with other bridesmaids before my brother's wedding. I have fine hair and every time I've had a blowout I lose all my volume and only some of the curl lasts. Dorian gave me beautiful, sexy, voluminous hair that lasted the ENTIRE day, including the next day. Dorian also made me feel extremely comfortable the whole time. He's such a cool guy.
Carolyn B's Review Dec 14, 2014 10:06 AM





I've been a client of Elle for a long time. She does an excellent job all the time; always cheerful and ask what I what done; listens and provides her personal consultation.
Jamie W's Review Dec 12, 2014 10:53 PM





Charlee did a fantastic job. I appreciate the time that she took with my cut and the precision. Very happy!! :D
Allison H's Review Dec 07, 2014 08:51 PM





I've come to this location regularly for the past 2 years for hair cuts, color treatments and massage and have an excellent experience every time. I usually end up scheduling my appointments at the last minute (cuz I'm super organized....) meaning I get a different stylist each time - none of them have ever disappointed. I always walk out feeling confident about my hair. I'm a very happy client and don't plan on leaving any time soon!
Barbara M's Review Nov 25, 2014 04:32 AM




Abby was great-a perfect massage, very caring, personable, kind, and gentle in her approach. I will request her for my next visit.
Lesley O's Review Nov 14, 2014 05:46 PM





I saw Ally for a pedicure and Mary for haircut - first appointments with each. It was a lovely experience. I will be returning to see them.
Jane O's Review Nov 12, 2014 11:35 AM




I get many compliments on my hair cut by Sophie.
Diane L.'s Review Nov 07, 2014 04:25 AM





I was very impressed with Piper. I really wanted to keep my blonde hair and she said she could help me get my hair healthy again. Let me tell you that Piper rocks!!!!