DUPRE' SALON AND DAY SPA
Commitment To Service
Dupre's Salon & Day Spa is dedicated to service and value. Whether in our full service salon and spa, or in our private wig and extensions, you can rely on our licensed and highly trained staff to work hard to exceed your needs. All of our licensed specialists sincerely enjoy what we do and it is reflective on the smiles and repeat business of our clients. We promise individual attention and great value for all of our customers.
Reviews |
Our app |
Gallery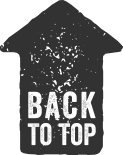 Opening Hours
SUNDAY CLOSED
MONDAY 8 AM - 3 PM
TUESDAY 10 AM - 8 PM
WEDNESDAY 9 AM - 6 PM
THURSDAY 10 AM - 8 PM
FRIDAY 9 AM - 6 PM
SATURDAY 8 AM - 3 PM