DEMOSALON
Salon and Spa is the premiere salon in the area. Salon and Spa was created in 1991 for the purpose of offering more salon services to clients at a higher, professional level. In 1998 Salon and Spa expanded the salon to add spa services; thus changing the name to Salon and Spa. By 2004, Salon and Spa expanded yet again to accommodate the ever growing industry. Salon and Spa would like to thank our clients for our continuing growth and success.
Gift cards |
Reviews |
Our app |
Gallery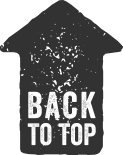 Opening Hours
MONDAY : 10AM TO 9PM TUESDAY : 10AM TO 9PM WEDNESDAY : 9AM TO 8PM THURSDAY : 10AM TO 7PM FRIDAY : 10AM TO 6PM SATURDAY : 10AM TO 7PM, SUNDAY : 10AM TO 8PM
Reviews
Test's Review Dec 29, 2016 06:44 AM





Awesome
Test's Review Dec 28, 2016 06:17 AM





Wow
jAy's Review Aug 19, 2016 06:55 AM




hello the review from template
Rajeev's Review May 21, 2016 01:27 AM





Testing from Review form
Rajeev's Review Apr 25, 2016 04:45 AM




description
Rajeev's Review Dec 09, 2015 04:58 AM





zdcdsd
Rajeev's Review Dec 09, 2015 04:58 AM





zdcdsd
Melissa's Review Oct 02, 2015 10:47 PM





Everyone was very nice and I felt very welcomed. I was very well taken care and relaxed. I loved it so much, I booked another appointment before I left!
Wei Ming's Review Sep 30, 2015 10:21 AM





Living in the San Francisco Bay Area, and traveling widely, I've had many massages of many different modalities, including Thai massage in Bangkok. I was experiencing a lot of painful swelling related to traveling by both car and plane, so I scheduled a massage appointment hoping for some relief but not expecting the excellent experience I had during my first visit at Utopia. Christina ranked in the top 2% of massage therapists I have experienced. I could tell she was really listening to my body, so I didn't even have to tell her when a movement became too intense--she reacted instantly. At the end of the treatment, my hands and forearms were noticeably less swollen. The setting and amenities were all also top-notch.
Maria's Review Sep 30, 2015 10:02 AM





I have been a regular client with Utopia for many years. Service is personalized and professional. My last visit was great, as usual. Thanks, Lynn. I love my hair!
Test_z's Review Sep 02, 2015 01:41 AM




5-star
Anonymous's Review Aug 24, 2015 02:34 AM




jski furihwierfoqie299 @!#$@$$$*$*#(@(@(>ZA?___*@&@!!$$#@(
Anonymous's Review Aug 24, 2015 02:33 AM




everything was great today, in for a hair cut, out within an hour.
test's Review May 26, 2015 10:45 AM



test
test's Review May 26, 2015 10:45 AM



test
Jackie's Review Dec 01, 2014 01:55 PM





Love the staff
Alex 's Review Dec 01, 2014 01:54 PM





It's the best one I've ever been
Sam's Review Dec 01, 2014 01:52 PM





Would highly recommend
John's Review Dec 01, 2014 01:51 PM





The best salon
Jamie's Review Oct 13, 2012 02:36 PM





Krysta was a sweetheart and actually listened to me about my hair. It also makes u feel better when your stylist has supercute hair also! Have gotten my nails done there before also....Jessi and Noelle are the greatest!
Jenny's Review Aug 18, 2012 10:38 PM




Enjoyed the facial. I have additional appointments. Using the Murad products. Hope to see improvement.