DAVID J. WITCHELL
Co-owners Galina Witchell and David Witchell welcome you to discover their innovative approach to personal care, relaxation, apparel, and home decor. The Salons & Spas are located in Newtown Borough and in Peddler's Village, each surrounded by enchanting environments with unique historic charm. Welcome Home… to your place for reconnecting with inner wellness, refining outward appearance and defining your home with distinctive items to live with and cherish.
Gift cards |
Reviews |
Our app |
Gallery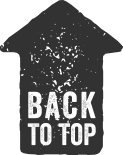 Opening Hours
--SALON HOURS-- SUNDAY 9AM-6PM MONDAY 9AM-9PM TUESDAY 9AM-10PM WEDNESDAY 7AM-10PM THURSDAY 7AM-10PM FRIDAY 7AM-10PM SATURDAY 7AM-6PM --SPA HOURS-- MONDAY & SUNDAY 10 AM - 6 PM TUESDAY TO FRIDAY 9 AM - 9PM SATURDAY 9 AM - 6 PM
Reviews
Janice's Review Jan 19, 2016 01:40 PM





Mackenzie is an artist, not just a hair stylist. I get so many people giving me thumbs up on my cut. I take classes at Bucks County Community College and when I walked into the room for the first time after my hair cut I received an applause!
Julie's Review Jan 19, 2016 01:33 PM





Jason is amazing. I got a full foil and the best cut I've ever had. While the salon is very busy, I was done in less time than at other salons. I definitely recommend to anyone looking for a truly great experience.
RMF's Review Mar 07, 2014 04:48 PM





I went to the DW spa last week for a massage with Alex. While the spa is lovely, it is the therapist who is the gem. I've followed Alex from his previous place of employment and his massage therapies are exceptional. I lead a very active life and frequently come in with various muscle and flexibility issues. He always finds the areas that need work and helps me continue on with my routine. Thank you Alex. Your massages are magic. RMF.
Michelle's Review Jan 31, 2014 07:17 PM




My first spa visit was yesterday on a cold, snowy afternoon. Friends had told me that the spa was amazing and I booked an appt at the spur of the moment. The space is incredible; warm, comfortable; feeling like an Aspen escape!! Alex was great as were all those working in that area. My only concern, which is significant, is the noise level. Not only could you hear walking overhead, a client and a therapist talked loudly the entire hour next door. It's extremely distracting from the whole experience. While not being able to control the noise coming from the floor above, I do think that the staff should be aware of how voices carry and massage sessions are not the place to have conversations; especially when there is a door connecting two rooms. I will be back; possibly for regular massages but I do hope that attention is given to this detail. Thanks DWS, Newtown is lucky to have you!
Bojo's Review Jan 31, 2014 07:17 PM





Best massage ever!! Thank you Alex, i will be back next month
Jennifer B's Review Jan 31, 2014 07:17 PM





I have been to a lot of different spas, from resorts to small shops and this place has a BEAUTIFUL atmosphere and wonderful amenities. I go for two reasons; relaxation and chronic lower back pain. I went for a massage today and mentioned this to my masseuse. She told me she would start me on my back and focus on my back to help with the issues I have experienced in the past. During the massage, I felt great, but she didn't really focus on my lower back at all and after she finished I could barely stand up and then had pain all day after and now can barely move. Though I have a history if back pain, I had NO pain when I walked in and I feel like she may not have known how to handle people with special conditions. I really don't want to give the spa a bad rating cause everything was fabulous. I just can't help but feel like my condition wasn't carefully addressed. At most places I have been to you fill out a medical history form etc. I didn't have to do this here - odd. It's a shame because I liked the place otherwise.
First Time Client's Review Dec 10, 2013 05:51 PM





Great experience overall. Would try again!