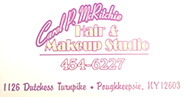 CAROL P MCRITCHIE HAIR & MAKEUP STUDIO
Our Vision: Carol P. McRitchie Hair and Makeup Studio: a passionate, friendly team of professionals providing superior services and experiences. Our Mission Statement: We at Carol P. McRitchie Hair and Makeup Studio; are dedicated and highly trained professionals. We are proud to provide a warm and friendly atmosphere that you can relax and feel comfortable in. Communication and knowledge are key in helping you achieve all your beauty needs. Integrity, passion, and the love of what we do is the driving behind us.
Gift cards |
Reviews |
Our app |
Gallery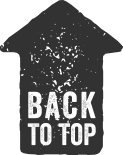 Opening Hours
TUESDAY: 11:00 AM - 8:00 PM WEDNESDAY: 11:00 AM - 8:00 PM THURSDAY: 10:00 AM - 5:00 PM FRIDAY: 10:00 AM - 5:00 PM SATURDAY: 10:00 AM - 3:00 PM
Reviews
Patty Rychcik's Review Oct 01, 2016 09:10 PM





Great! Spoil time for sure!
Judy Gaddis's Review Sep 29, 2016 09:35 PM





Love the cut and very nice choice of color, I think this is the one
Margaret Hart's Review Sep 11, 2016 12:29 PM





Had a great experience always come away with a great color and cut Thank you to Carol and Brittany.
Ann Sauer's Review Aug 31, 2016 07:38 AM





CPM Studio is a relaxing pleasure! All the girls are so friendly and caring, not to mention excellent with the scissors and color brushes! I always enjoy my time there.
Patty Rychcik's Review Aug 14, 2016 09:11 AM





Love this salon! Carol the best! All great!
Arianna Monahan's Review Aug 06, 2016 12:30 PM




I love the way my hair came out the make up artist Brittany end up doing it and she did great! I was just upset with the fact that this was my 3rd time going there to fix a mistake that Bri made she screw up 2 twice and still charge me first 100, then 90...but she isn't there anymore I'll come back for Brittany thou she did a great job! Plus this time only cost me $70!!
Kitty McQuade's Review Jul 20, 2016 09:37 PM





Excellent service. Prompt attention. I treasure my appointments & the care I receive.
Fran Hawley's Review Jul 16, 2016 11:28 AM





Great cut Carol. It is the best
Chris Scott's Review Jul 02, 2016 11:08 PM





I love all the new highlights and attention that Carol gave me today! She listened to how I wanted it to look and she did a fabulous job! Thanks! CPM
Cheryl Medeiros's Review Jun 29, 2016 09:35 AM





Always pleased with hair cuts by Brittany. Over the years, I have gone to many salon's due to dissatisfaction with services and haircuts.I consider CPM Studios reliable; always looking out for the customer. I consider an appointment at CPM relaxing and am never disappointed. I intend to be a long time customer.
Gloria Caviglia's Review Jun 25, 2016 08:30 AM





Wonderful!
Ann Sauer's Review Jun 22, 2016 09:14 AM




Excellent Salon! Top notch treatment with a smile! I would not go anywhere else! A+++
Astrid Catrini's Review Jun 16, 2016 10:51 PM




As usual, a wonderful experience at CPM.... Love my hair color and always enjoy the company. Bri is amazing!
Lori Nargi's Review Jun 10, 2016 06:07 PM





Onced again, Bri did an amazing job! Thanks, Bri!!
Michelle Martin's Review Jun 04, 2016 10:19 PM




??????????
Gloria Caviglia's Review May 27, 2016 06:39 AM





I love visiting CPM Studio for my hair needs! It's such a fun salon- not to mention the great hair cuts and colors! Thanks!
Gloria Caviglia's Review May 27, 2016 06:38 AM





I love visiting CPM Studio for my hair needs! Everyone there always lifts my spirits- not to mention the great hair cuts and colors! Thanks!
Marie Sleight's Review May 17, 2016 11:54 PM





As always my experience as a client of CPM Studio leaves me feeling immensely satisfied and very pleased. From the beautiful setting of the Salon to the friendly atmosphere and the gorgeous color and cut I got today...I am a customer for life! Carol is SO knowledgeable about her stuff. I completely trust her with my hair. <3
Jessica Flinn's Review May 07, 2016 07:41 AM





Renee Burkholder's Review May 05, 2016 07:02 AM





Love my hair every time I go! Carol and the girls are wonderful! Always leave feeling great!!!
Lori Nargi's Review May 04, 2016 09:08 PM





Bri did a wonderful job! I am very happy and will continue to have her do my hair!
Kara Romano's Review May 01, 2016 02:03 PM





Michelle Martin's Review Apr 30, 2016 09:06 PM




Camille Marcotte's Review Jul 22, 2015 11:54 PM





Bri did an awesome job on my hair, and my friend's hair!
Kathy Kowgios's Review Jun 30, 2015 08:39 PM





Awesome!!!!!
Kitty McQuade's Review Jun 23, 2015 09:43 PM





Staff attentive. Relaxing! I always look fabulous leaving wish I had somewhere fun to go after!
Kitty McQuade's Review May 19, 2015 09:35 PM





My hair never looks better!!! Thx
Kitty McQuade's Review Apr 14, 2015 07:03 PM





Excellent! Relaxing and friendly....
Renae's Review Jan 16, 2015 12:39 PM





I always look forward to my weekly salon visit; the girls are talented, professional and make me feel like one of the gang. I leave looking ??like a star.
Michelle Martin's Review Dec 06, 2014 07:51 PM




Terri Cronk's Review Oct 15, 2014 02:58 PM





Love my hair do, Carol. As always, you never let me down!
Renee's Review Aug 28, 2014 03:30 PM





I always love my haircut! Even after it grows out! Carol does excellent pixie haircuts!
Annie's Review Aug 23, 2014 02:13 PM





CPM Studio is outstanding! I love my Deva Cut and color. Carol P has made me love my hair ! I have never gotten so many compliments!!!
Kerry Haun's Review Aug 12, 2014 04:34 PM





The services here are exceptional. Carol P. has extraordinary talent with cutting, color, and makeup application. I highly recommend this salon.