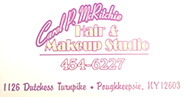 CAROL P MCRITCHIE HAIR & MAKEUP STUDIO
Our Vision:
CPM Studio Inc. is a passionate, friendly team of professionals providing superior services and experiences.

Our Mission Statement:
We at Carol P. McRitchie Hair and Makeup Studio; are dedicated and highly trained professionals. We are proud to provide a warm and friendly atmosphere that you can relax and feel comfortable in. Communication and knowledge are key in helping you achieve all your beauty needs. Integrity, passion, and the love of what we do is the driving behind us.
Gift cards |
Reviews |
Our app |
Gallery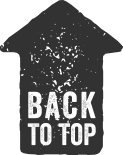 Opening Hours
TUESDAY: 11:00 AM - 8:00 PM
WEDNESDAY: 11:00 AM - 8:00 PM
THURSDAY: 10:00 AM - 5:00 PM
FRIDAY: 10:00 AM - 5:00 PM
SATURDAY: 10:00 AM - 3:00 PM