BELL TOWER SALON SPA
Bell Tower Salon Spa has been bringing internationally renowned products, services, and expertise to Berks County and its surrounding community for over 30 years.

Originally founded in a Historic Victorian mansion on North Fifth Street in Reading, Pennsylvania, by Carolyn Helms at 22, Bell Tower has since grown into a campus on the corner of State Hill Road in the heart of Wyomissing.

Over the following 30 years, Helms transformed the Bell Tower Campus from a horse stable to an entire community salon and spa destination. Now, Bell Tower is home to over 60+ team members that proudly serve our community.

At Bell Tower Salon Spa, we do more than just offer hairstyles, manicures, and massages. We've become the trusted stylists, consultants, and wellness professionals for thousands of clients within our community and an oasis for those seeking a wellness-centered, luxurious escape. From being an elite member of the Intercoiffure Organization that sets the standards in the hair dressing industry, to Helms being one of the original partners of the Oribe brand which has grown to be one of the top brands in the world, we pride ourselves in staying ahead of the latest trends in a constantly evolving industry.

We care about your hair and your well-being.

Bell Tower utilizes a team driven culture to bring a high level of innovation and expertise to every customer experience. By using the industry's most sought after products and extensive training to customize every client's visit, we aim to continue to lead Berks county and the Wyomissing and Reading surrounding areas as the premier salon and spa destination.

Introducing
Rhelm.com is an extension of The Bell Tower Salon & Spa in Wyomissing, Pennsylvania. The Bell Tower is a lifestyle destination for all things wellness, beauty and fashion. During the pandemic I decided to launch a digital lifestyle platform called Rhelm, to extend the Bell Tower experience beyond our campus.

Within Rhelm we curate beauty, fashion, travel and wellness experiences and connect them to related products, creating a platform to inspire, guide and support. When a reader finds their place in the Rhelm, they find their very best self.

Find your place in the Rhelm.
Gift cards |
Reviews |
Our app |
Gallery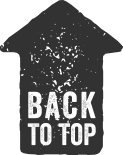 Opening Hours
MONDAY: 9AM - 5PM
TUESDAY - FRIDAY: 9AM - 8PM
SATURDAY 9AM - 5PM
SUNDAY: CLOSED