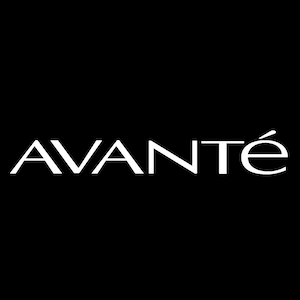 AVANTE HIGH STREET
Frank Gruber opened the doors to his first salon, The Klip Joint in 1978. After many years of working behind the chair and becoming a successful owner he decided it was time to try a new venture. This is where his dream came alive and Avanté was born. Avanté Salon was created in 1991 for the purpose of offering more salon services to clients at a higher professional level. In 1998 he expanded the salon and changed the name to Avanté Salon and Spa. He added spa services to keep up with this rapidly growing industry. By 2004, he expanded yet again to accommodate his clients and employees. While he enjoyed watching his salon, staff and client base grow he quickly decided it was time to start anew. In 2007, he partnered with one of his stylists, Frank Clamer, and together they opened Avanté on Main Street. This new salon was yet another expansion to create a soothing atmosphere for clients to enjoy the treatment. In 2013, he realized it was time to unite his salons. This is when Avanté on High Street and The Men's Loft at Avanté came to be. It must be said that Frank has definitely stood by the definition of Avanté; to move forward culturally and stylistically. "The Avanté goal is to be the most sought out salon for innovative skill and client appreciation. We have our clients to thank for our continued growth and success and their patronage is the utmost importance to us. Avanté has established salon wide goals and values to support the service and quality the clients have come to expect." -Frank Gruber
Gift cards |
Reviews |
Our app |
Gallery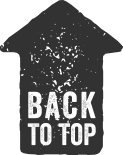 Opening Hours
TUESDAY 9:00AM - 8:00PM WEDNESDAY 9:00AM - 8:00PM THURSDAY 9:00AM - 8:00PM FRIDAY 9:00AM - 7:00PM SATURDAY 8:00AM - 5:00PM
Reviews
Nicole 's Review Apr 11, 2017 07:26 PM





After putting off for so long, I finally scheduled an appointment to get my hair trimmed and colored. I had seen a photo on Pinterest with different tones of red and I really liked it. I called as soon as Avante opened and was surprised they had an opening that day. I saw Margery Feeney and she not only accomplished what I wanted, but she exceeded it! She gave me great tips on how to care for it while also recommending great products for it. She also made the color pop, brought life to my hair, and made it super soft! I highly recommend Avante and I highly recommend Margery! I look forward to going back!
Robin Allen's Review Mar 24, 2017 05:55 AM





Each and every time it's excellent service. Jessica is wonderful and does amazing work!
Cheryl Smith's Review Mar 23, 2017 02:19 PM





Have been coming here since the salon opened. This is my third stylist related to the founder. Have always found the staff courteous, as well as all stylists friendly and courteous. Shane does a super job on my cut and color and always makes me feel as good as he makes me look. It is an added perk that there is free parking in the back. Of course I give the salon and my stylist 5 stars.
Manju Sethi's Review Mar 22, 2017 09:34 PM





Nicole is wonderful. She knows hair and anybody would be in good hands with her.
Kate Dominic's Review Mar 21, 2017 09:16 PM





Ali Bosna is a hair genius! She is so good with color and makes it look so easy, which with my hair, I know it's not. I love coming into Avante- such a great feel!
Kareem Woods's Review Mar 21, 2017 01:19 PM





Pat Carpenter's Review Mar 19, 2017 10:20 AM





It will always be The KLIP JOINT to me :) Great service as always. Love my color & cut. Thank you, Marge !
Bill Romayne's Review Mar 19, 2017 08:00 AM





Maddie Miller always pleasant and a great haircut. The rest of the staff always friendly. No waiting with appointment is always a plus
Ron Billek's Review Mar 17, 2017 11:50 PM





Professional job by Leah as always.
Chris Taylor's Review Mar 17, 2017 09:58 PM





Jess, Dave, and the rest of the crew in the men's loft take spectacular care of me under a regular basis. I can't imagine going anywhere else for a cut. Keep up the good work!
Karen Goldstein's Review Mar 17, 2017 04:23 PM





I have been having my hair cut at Avante on High Street for a long time. Leah Davis is a great stylist and I love how she takes good care of my hair. I also love how she styles it after she dries it - I can never get it took as well as her! The people at the check-in desk are always friendly and helpful.
Marion Monterosso's Review Mar 17, 2017 07:25 AM





Great salon with friendly, professional staff. Kris, my stylist, does a beautiful job with color and cut and style! I hate the parking - the only downside to this salon. Jess has offered to help guide me out of the lot which has eased my stress.
Max Zukin's Review Sep 24, 2014 10:21 PM





Good haircut