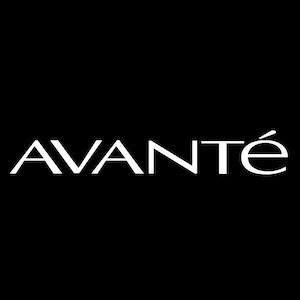 AVANTE EXTON
Frank Gruber opened the doors to his first salon, The Klip Joint in 1978. After many years of working behind the chair and becoming a successful owner he decided it was time to try a new venture. This is where his dream came alive and Avanté was born. Avanté Salon was created in 1991 for the purpose of offering more salon services to clients at a higher professional level. In 1998 he expanded the salon and changed the name to Avanté Salon and Spa. He added spa services to keep up with this rapidly growing industry. By 2004, he expanded yet again to accommodate his clients and employees. While he enjoyed watching his salon, staff and client base grow he quickly decided it was time to start anew. In 2007, he partnered with one of his stylists, Frank Clamer, and together they opened Avanté on Main Street. This new salon was yet another expansion to create a soothing atmosphere for clients to enjoy the treatment. In 2013, he realized it was time to unite his salons. This is when Avanté on High Street and The Men's Loft at Avanté came to be. It must be said that Frank has definitely stood by the definition of Avanté; to move forward culturally and stylistically. "The Avanté goal is to be the most sought out salon for innovative skill and client appreciation. We have our clients to thank for our continued growth and success and their patronage is the utmost importance to us. Avanté has established salon wide goals and values to support the service and quality the clients have come to expect." -Frank Gruber
Gift cards |
Reviews |
Our app |
Gallery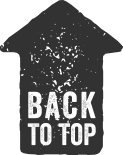 Opening Hours
TUESDAY 9:00AM - 9:00PM WEDNESDAY 9:00AM - 9:00PM THURSDAY 9:00AM - 9:00PM FRIDAY 9:00AM - 7:00PM SATURDAY 8:00AM - 4:00PM SUNDAY 10:00AM - 4:00PM
Reviews
Caitlin Reinert's Review Mar 19, 2017 09:09 PM





Corey did a fantastic job!!! Love my highlights/lowlights and lob!
Jacqueline Grafstrom's Review Mar 18, 2017 09:23 PM





Love, love avante ! Frank is awesome! Friendly, family atmosphere. Very professional.
Barb Shea's Review Mar 17, 2017 09:57 PM





My color is great. John does an outstanding job on my hair.
Carol O'Brien (Krystal)'s Review Mar 17, 2017 08:07 PM





Krystal. Fabulous hair stylist. Always cheerful and fun to be with.
Annette Murry's Review Mar 17, 2017 04:26 PM





First time here, I had my hair cut by Kate. She was so knowledgeable and friendly. I loved my hair so much I teared up and I have received sooo many compliments. I am looking forward to getting the color done next!
Nancy Johnsen's Review Mar 16, 2017 09:34 PM





Everything about this experience was fantastic. Beautiful, hip, welcoming space, friendly staff, easy parking and on time. Jamie came highly recommended by a friend and did an amazing job with my hair. I will definitely be going back.
Kathy Shea's Review Mar 16, 2017 07:57 AM





I was thrilled to learn that Rich Reidy was back in the area and working at Avante. He is skilled, creative and conscientious, attributes I greatly value in a stylist.
Susan Hein's Review Mar 15, 2017 10:50 PM




Krystal does an amazing job on my hair! The color, highlights and cut are always lovely. The only reason for the less than perfect score is that the price is too high. But I continue to pay it because I love my hair.
Megha's Review Feb 25, 2017 09:41 PM

Did not got value for money.
Jimmy Smuda's Review May 24, 2016 09:23 AM





Fantastic place High quality Great customer service
Posie Czimback 's Review Jul 31, 2014 06:21 PM





Kate is AMAZING! I've been to salons all over our area and finally found my stylist...yeah!