AVANTE EXTON
Hair Salon featuring makeup and waxing services.
Gift cards |
Reviews |
Our app |
Gallery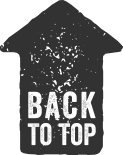 Opening Hours
TUESDAY THROUGH THURSDAY 9AM TO 9PM FRIDAY 9AM TO 7PM SATURDAY 8AM TO 5PM SUNDAY 10AM-4PM MONDAY CLOSED
Reviews
Jimmy Smuda's Review May 24, 2016 09:23 AM





Fantastic place High quality Great customer service
Posie Czimback 's Review Jul 31, 2014 06:21 PM





Kate is AMAZING! I've been to salons all over our area and finally found my stylist...yeah!