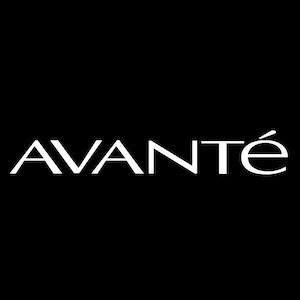 AVANTE EXTON
Frank Gruber opened the doors to his first salon, The Klip Joint in 1978. After many years of working behind the chair and becoming a successful owner he decided it was time to try a new venture. This is where his dream came alive and Avanté was born. Avanté Salon was created in 1991 for the purpose of offering more salon services to clients at a higher professional level. In 1998 he expanded the salon and changed the name to Avanté Salon and Spa. He added spa services to keep up with this rapidly growing industry. By 2004, he expanded yet again to accommodate his clients and employees. While he enjoyed watching his salon, staff and client base grow he quickly decided it was time to start anew. In 2007, he partnered with one of his stylists, Frank Clamer, and together they opened Avanté on Main Street. This new salon was yet another expansion to create a soothing atmosphere for clients to enjoy the treatment. In 2013, he realized it was time to unite his salons. This is when Avanté on High Street and The Men's Loft at Avanté came to be. It must be said that Frank has definitely stood by the definition of Avanté; to move forward culturally and stylistically. "The Avanté goal is to be the most sought out salon for innovative skill and client appreciation. We have our clients to thank for our continued growth and success and their patronage is the utmost importance to us. Avanté has established salon wide goals and values to support the service and quality the clients have come to expect." -Frank Gruber
Gift cards |
Reviews |
Our app |
Gallery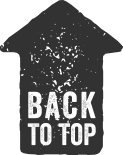 Opening Hours
TUESDAY 9:00AM - 9:00PM WEDNESDAY 9:00AM - 9:00PM THURSDAY 9:00AM - 9:00PM FRIDAY 9:00AM - 7:00PM SATURDAY 8:00AM - 4:00PM SUNDAY 10:00AM - 4:00PM
Reviews
Kim Aliberto's Review Apr 14, 2017 07:40 AM





Gabriella is a wonderful stylist! Her coloring is on point and she is a joy to talk to
Madison Bean's Review Apr 13, 2017 09:33 PM





This was our first time at Avante. I brought my almost 13 year old daughter in for her first significant haircut since she was 4 years old. She was able to donate 8" with the help of our amazing stylist, Michele. My daughter was nervous at first, but Michele put her completely at ease and talked her through every step of the way. My daughter left with a huge smile on her face and maybe even with a bit more confidence. Thanks, Michele!
Megan Fahrenholtz's Review Apr 13, 2017 09:23 PM





I absolutely LOVE my color. Gabby always nails it!
Kaitlyn Hirsch's Review Apr 13, 2017 04:09 PM





A wonderful salon and my hair stylist is awesome!
Ellen Rinaldi's Review Apr 12, 2017 09:08 PM





I have been a customer for a number of years,. My visit today was just like all others - consistently excellent. Everyone is treated with respect. I observed an elderly lady having her hair done slowly conducted with the assistance of the hairdresser to her seat. Wonderful to see. Also, a young (20's) man looking for a new look was greeted by a hairdresser excited about making the change for him.
Erika Littles's Review Apr 12, 2017 09:57 AM





I got my hair cut with Gabriella for the first time to correct a previous haircut at a different salon. She did a great job with the consultation and asking questions continuously throughout the haircut. I was happy with the cut and the overall experience.
Kimberly Davis's Review Apr 11, 2017 09:08 PM





The staff is extremely friendly and knowledgeable!! Will definitely return!
Deb Edmonds's Review Apr 09, 2017 02:50 PM





Caitlin was fantastic! I had a great time with her and love my hair!
Erica Jobes's Review Apr 07, 2017 07:43 AM





I had a great experience at Avante and will definitely be coming back. The prices are reasonable, the service is amazing, and Rachel Turley is so talented and friendly! I will definitely be coming back.
Lisa Broomall's Review Apr 07, 2017 07:09 AM





Thanks for doing an awesome job on my hair!
Susan Burlingame's Review Apr 04, 2017 09:18 PM





Very good job by Amanda. She walked me through the process and we discussed what was being done. She knows what I like and Iam very pleased with my hair and my experience. Would highly recommend Amanda!
Kris Lynch's Review Apr 04, 2017 02:05 PM





Wonderful attention and great customer service! Very pleased with my hair!
Mary Ann Pufko's Review Apr 04, 2017 08:58 AM





excellent salon, great stylists, nice people all around
Renee Kalogera's Review Apr 03, 2017 11:04 AM





Awesome job by Amanda Krek!
Denise Rumsey's Review Mar 31, 2017 09:24 PM





got a great haircut, just what I wanted
Terri Rice's Review Mar 31, 2017 09:13 AM





Always pleased with the attentiveness of the staff offering to get me anything. Awesome haircut as usual by Dani Black!
Shawna Kelly's Review Mar 30, 2017 09:44 PM





Going to Avante is like a mini hour long retreat to escape anything in the real world. And the hairdressers are on point
Hunter Muller's Review Mar 30, 2017 10:26 AM





This was my first experience with Avante Salon in Exton and I loved every second of it! It can be hard to find a stylist that shares the same passion for pixies as I do but Rich knew exactly what to do! I have had a pixie for a little over a year now and this is by far the best cut I've gotten! Thank you for an amazing cut, Rich! I'll definitely be back!!
Jessica Neal's Review Mar 29, 2017 09:33 PM





Hans is amazing !!!!!
Kristina Jardin's Review Mar 29, 2017 08:06 AM





Been coming to the salon for 10 years now with Celeste as our primary stylist. Myself and my 2 teenage daughters love her and the salon. Warm atmosphere, always greeted nicely etc. With all the competition in the achesrer county area it says something that I have been a client for 10 years. It begins with Celeste and her skills as a stylist both technically and personally because she listens, gets it and delivers. It does help that the team there all make us feel like we matter and are always pleasant.
Katie Moore's Review Mar 28, 2017 10:38 PM





My first time here at Exton. Could not have been more impressed by Jeanne's work. I will definitely be back to see her. My new go to stylist.
Caitlin Reinert's Review Mar 19, 2017 09:09 PM





Corey did a fantastic job!!! Love my highlights/lowlights and lob!
Jacqueline Grafstrom's Review Mar 18, 2017 09:23 PM





Love, love avante ! Frank is awesome! Friendly, family atmosphere. Very professional.
Barb Shea's Review Mar 17, 2017 09:57 PM





My color is great. John does an outstanding job on my hair.
Carol O'Brien (Krystal)'s Review Mar 17, 2017 08:07 PM





Krystal. Fabulous hair stylist. Always cheerful and fun to be with.
Annette Murry's Review Mar 17, 2017 04:26 PM





First time here, I had my hair cut by Kate. She was so knowledgeable and friendly. I loved my hair so much I teared up and I have received sooo many compliments. I am looking forward to getting the color done next!
Nancy Johnsen's Review Mar 16, 2017 09:34 PM





Everything about this experience was fantastic. Beautiful, hip, welcoming space, friendly staff, easy parking and on time. Jamie came highly recommended by a friend and did an amazing job with my hair. I will definitely be going back.
Kathy Shea's Review Mar 16, 2017 07:57 AM





I was thrilled to learn that Rich Reidy was back in the area and working at Avante. He is skilled, creative and conscientious, attributes I greatly value in a stylist.
Susan Hein's Review Mar 15, 2017 10:50 PM




Krystal does an amazing job on my hair! The color, highlights and cut are always lovely. The only reason for the less than perfect score is that the price is too high. But I continue to pay it because I love my hair.
Megha's Review Feb 25, 2017 09:41 PM

Did not got value for money.
Jimmy Smuda's Review May 24, 2016 09:23 AM





Fantastic place High quality Great customer service
Posie Czimback 's Review Jul 31, 2014 06:21 PM





Kate is AMAZING! I've been to salons all over our area and finally found my stylist...yeah!