AVANT SALON-QUARRY VILLAGE
Roy A Fredericks and Connie Strang founded Avant Garde in 1983 in Austin, Texas. Texas Original AVEDA Salon Spa. Their vision was to have the ultimate hair salon in Austin—a company where excellence and impeccable service were the standards. A relaxed atmosphere with an energy level that can only be associated with progressive work in action. Avant was positioned to be the salon at the cutting edge of fashion. In a 40 year career Roy has toured as an AVEDA Creative Artist, a Business Expert at MidWest Show and Serious Business, Presented at AVEDA Congress, Roy was instrumental in the creation of the AVEDA ABC Education Program. Most recently Roy Fredericks has been recognized by Austin Fashion Week as "Austin Fashion TrailBlazer".' In the words of the Austin Chronicle: "Y'all love Avant. You just can't help yourselves. Owner Roy Fredericks is a true pioneer in Austin's beauty scene with decades of successful salons under his belt. Extraordinarily talented stylists go through Avant's meticulous training process, ensuring that when you see an Avant haircut, you know it's an Avant haircut. With his ever-growing empire in Central Texas, Fredericks and Avant will be remembered as the foundation upon which our current fashion scene was built." Since then both Austin and Avant have had phenomenal growth. Avant has grown from one salon to three salonspas, with two in ATX and one in San Antonio; as well as a photography studio. In 30 years, Avant has: - Austin Fashion Week "Best Salon" -been voted "Best of Austin" sixteen times by Austin Chronicle -selected as one of the "Top 200 Salons" by Salon Today Magazine seven times -featured in Harpers Bazaar and Elle as one of the Best salons in the Southwest -featured and published in American Salon, Modern Salon Magazine, and Salon Today Avant's clients have included Nastassja Kinski, Jon Voight, Don Henley, David Byrne, Kelly Willis, Lucinda Williams, Rosie Flores, Shawn Colvin, Charlie and Will Sexton, Laurie Anderson, Ann Richards, Max Frost, Brad Womack, Eva Longoria, Paul Qui, David Cross, Fran Lebowitz, Bob Balaban, Martin O'Malley, Sonia Sotomajor and Terri Gruca to name just a few. Avant's educators train all around the globe and have been featured at USA top Educational events including American Excellence, Serious Business, Midwest Beauty Show and Aveda Congress. As a fully computerized salon since day one, Avant was the first hair salon internationally, to see the potential of the Internet and create a web presence. Avant Garde is Austin's original Aveda salon. Together, with other local Aveda salons, Avant has raised over $40,000 for local environmental groups over the last three years.
Gift cards |
Reviews |
Our app |
Gallery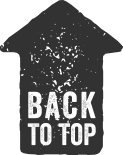 Opening Hours
SUNDAY CLOSED MONDAY 10AM–5PM TUESDAY 9AM–6PM WEDNESDAY 9AM–6PM THURSDAY 9AM–8PM FRIDAY 9AM–7PM SATURDAY 9AM–7PM
Reviews
Kensie Benoit's Review Jun 23, 2016 09:51 AM





My stylist made me feel like I was the only person in the whole salon. She gave me and what I wanted her full attention and really did a great job fixing a bad color job done somewhere else. I will be back and highly recommend this salon.
Brook Morse's Review Jun 17, 2016 01:41 AM





Kathy Hammack's Review Jun 16, 2016 10:20 AM





Just got another hair cut by Ashley and I love it! She listens to my wants and concerns and then makes suggestions that work perfectly for me. She is very personable and definitely knows what she is doing.
yenmi Tang's Review Jun 14, 2016 10:21 PM





She did a great job!
Kelly Oneil's Review Jun 14, 2016 10:15 AM





Amanda gave me another great haircut. Everyone at the salon is wonderful and accommodating. It truly is a treat to go here every few weeks.
Esmerelda Perales's Review Jun 12, 2016 07:24 AM




Kelly Oneil's Review Jun 10, 2016 10:26 PM





Heather Bellar's Review Jun 09, 2016 11:01 PM





Rafael and Daniel worked together to ensure my cut was perfect! Thank you!
Nita Hawk's Review Jun 08, 2016 11:23 PM





Great experience ....highly recommend Natalie!
Delinda Castro's Review Jun 05, 2016 10:23 AM





So thankful for Daniel @ Avant Salon. He has been doing my hair since I recovered from breast cancer and is just awesome. They are all about service.
Katie Linden's Review Jun 04, 2016 11:16 PM





Jose is one of the best stylist I've ever been to. I never schedule appointments in advance but did today just to ensure I would get him.
Cassidy Bybee's Review Jun 04, 2016 10:45 PM





After being scheduled in the wrong place the staff treated me so nicely, and we're able to still fit me in at the different location. Raphael did an amazing job on my color, and Sylvia did a great job on helping trim away my dead ends and made my hair feel even healthier. I have had the same hair stylist for 6 years,and since I moved I had yet to find a hair stylist I could trust. I was skeptical to get my hair done today, but I'm so glad I did! I already scheduled for my next six weeks and will recommend them to anyone!
Jena Roach's Review Jun 02, 2016 10:36 PM





Angie Lopez's Review Jun 01, 2016 07:17 AM





Rafael is without a doubt one of THE best hairdressers I've ever visited! He is detail oriented, thoughtful and vey thorough in all he does. Above all, he has a welcoming and refreshing personality.
Connie Bassignani's Review May 31, 2016 03:12 PM





Nice salon ... Very helpful!!
Elizabeth Clapp's Review May 25, 2016 10:54 PM





Great service, great faculty, great products, great stylists!
Mark Reford's Review May 22, 2016 05:44 PM




Anjelica Hernandez's Review May 21, 2016 10:31 PM





Irene Canaria is the best. I love her attention to detail and am never disappointed with my haircuts.