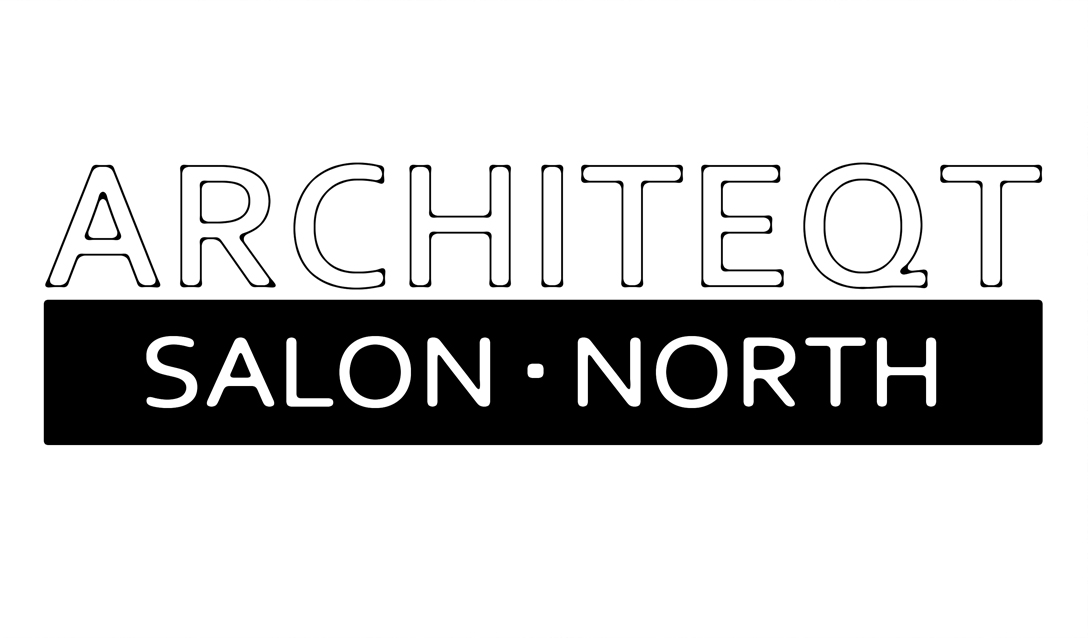 ARCHITEQT SALON NORTH
Architeqt Salons Feature the most talented team of hairstylists in the Philadelphia area, specializing in Dry-Cutting, Balayage color, hair extensions, keratin treatments, editorial evening styles and make-up. Architeqt Salon North is the 2nd location in the Art Museum neighborhood of Philadelphia. Education is the foundation at Architeqt, which is a teaching salon. Each stylists undergoes an apprenticeship which is equivalent to a graduate school for hairstyling where they study the dry cut method, advanced color techniques such as bayalage and editorial hair styling. Continuing education and the desire to perfect one's skills is what sets the Architeqt stylist apart.
Gift cards |
Reviews |
Our app |
Gallery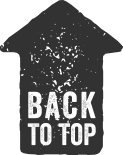 Opening Hours
SUNDAY 10AM TO 4PM MONDAY 12PM TO 8PM TUESDAY 9AM TO 5PM WEDNESDAY 9AM TO 8PM THURSDAY 9AM TO 8PM FRIDAY 9AM TO 8PM SATURDAY 9AM TO 5PM
Reviews
Puja Desai's Review May 24, 2017 10:12 PM





BEST service ever. Great balyage, exactly what I wanted :-)
Alice Rose's Review May 24, 2017 11:30 AM





Yesterday was my second visit to Architeqt North where I got great coloring and a glaze. My new salon!
Lisa Liberi's Review May 22, 2017 01:37 PM





Jon Christopher is awesome! It's rare to find a stylist who has the ability to cut any style and do it so well. If you got a picture he can do it!
Zoran Budimlija's Review Apr 30, 2017 12:55 PM





Love coming to Architect salon! It is way cheaper than visit to the shrink, and the effect is way better!
Aimee Bergman's Review Apr 29, 2017 11:21 PM





Svetlanna is the best
rachael barrett's Review Apr 27, 2017 10:06 PM





Another fantastic color and cut!
Gary Kiefer's Review Apr 26, 2017 10:38 PM





Svetlana was great, gave me a great cut and knew exactly what I wanted from my description. I look forward to coming back again. Thanks!
Valerie Josph's Review Apr 25, 2017 09:34 PM





Excellent application and knowledge of hair color, that suits a persons complexion, etc
Arielle Gold's Review Apr 15, 2017 11:15 AM





My hair looks amazing, and my hair dresser Jon was truly wonderful! I would highly recommend getting your next haircut/highlights here.
Pat Haney's Review Apr 01, 2017 11:14 PM





Jennalynne did a great job on my hair today. Before walking out of the salon, two customers complimented my hair cut. Thanks, Jenna Lynne.
Allison Newth's Review Mar 30, 2017 10:03 PM





I went to Architeqt for my first time today needing a change. Kataya gave me the most incredible cut. I walked out of there feeling amazing and looking better. Can't wait to come back! Allison
Muna Ali's Review Mar 28, 2017 11:01 PM





It was really nice experience with professional stylist
Dan Rocha's Review Mar 21, 2017 11:49 PM





When you outgrow the clippers and want a real haircut, where you get out of the chair and don't have to throw a pound of "product" into your hair to make it look good while the damage grows in, go see Jennalyn. The kid knows what she is doing with a pair of scissors.
Sandra Lavini's Review Mar 17, 2017 04:37 PM





I am always thoroughly happy when I leave Architeqt Salon. Alexey is my hair stylist, and his work is excellent, as is that of the colorists and all other staff. Never had a bad day here--or a bad hair day! Love them!
Maggie Milnao's Review Mar 17, 2017 12:19 PM





Svetlana is amazing for cut and color! My new favorite hairdresser :)
Denise Shapiro's Review Feb 26, 2017 07:29 PM





Luv my hair cut!!! Jon Christopher is the Best!!!
Jimmy Steele's Review Feb 24, 2017 09:56 PM





The best!!
Amber Kedar's Review Feb 16, 2017 06:55 AM





I've been getting my hair done by Katya at Architeqt for several years and she always exceeds my expectations. I also really like the salon's atmosphere and the entire staff is very friendly. I highly recommend Katya and this salon!
Colette Debrouwer's Review Feb 04, 2017 03:21 PM





Excellent job by Svetlana.
Paul Bulau's Review Jan 22, 2017 10:41 AM





Svetlana is the best in he city!
Ian Hoffman's Review Jan 14, 2017 11:35 PM


I've been going for about a year and a half at the callowhill location. I have to say that I've gotten some great haircuts there. However I think my overall experience with the salon is increasingly getting worse. The price has gone up twice since I've been there and while I understand that's how things go, on both occasions there has always been confusion. It didn't help to have no warning of the rate change. And I'm not sure if it's the stylist, management or the receptionist who is at fault. I think all are involved through poor communication across the board. Also the receptionist position is constantly changing and most are rather impolite and don't really give the impression that they know how much to charge and for whom. And the more I visit, the more disorganized it seems. And that's quite a bit of negative feedback; especially considering that the rates are consistently rising as the level of service seems to be dropping.
Dan Rocha's Review Jan 14, 2017 11:18 AM





So I'm a go to the barber guy. Its not that tough. Its a regular haircut. And I have been to barber shops far and wide in this city to find SOMEBODY who can give me a great haircut. Then I found Jennalyn at this place. I told her of my sad haircut quest. She explained the difference between choosing your clipper number and having somebody who knows what they are doing with scissors cut your hair. And then she gave me the best haircut I have ever had. Twice. So if you are a guy who has been walking into barber shops in this city getting the 2 on the sides and blending the top in with scissors, and you want an adult haircut, you owe it to yourself to call these people and get Jennalyn to work her magic. The kid is an artist.
Kate Yun's Review Jan 08, 2017 12:44 PM





Amazing haircut. Thanks
Leta Re's Review Dec 24, 2016 12:41 PM





Svetlana works wonders with hair. I have received the best haircuts in the city here, hands down. The never ending professionalism, extreme attention to detail, and kindness sets this salon apart from all others. Highly recommend!
Devon Moyer's Review Dec 22, 2016 09:17 PM





John never fails me. He's my go to in Philly and always out-does himself from the time before. Thanks John!
Jeff Cellucci's Review Dec 21, 2016 09:24 PM





Resa Levetan's Review Dec 10, 2016 09:25 PM





Awesome! Love John Christopher and the entire staff.
Jessica Corrado's Review Dec 08, 2016 10:18 AM





I have lived in Philadelphia for 3 years and have tried a different salon every time I needed my hair done for a majority of them - until I found Svetlana. She perfects the "babylights" technique and gives me the best color I've ever had. She always gives me great conditioning tips and recommends new products to keep my hair soft and healthy. She's a pleasure to be with while you're in her chair making the entire experience sincerely enjoyable. I'd recommend her a thousand times over.
Jeff Cellucci's Review Nov 30, 2016 11:47 PM





Svetlana always does a great job and is super detail oriented.
Aaron Palmquist's Review Nov 12, 2016 11:45 PM





Kate Yun's Review Nov 04, 2016 09:34 PM





Always excellent. Looks great. Lots of compliments.
Ivana Boskovic's Review Nov 04, 2016 08:44 AM





I have been coming to this salon location for about 6 months now and love it. The atmosphere is friendly and relaxed and I always walk out loving my hair. I recommend it to friends in the city and have even brought my mom in before. My last balayage with Svjetlana was perfect and I had a great time just chatting with her!
Devon Moyer's Review Oct 19, 2016 06:36 PM





Finally found a salon I love with a stylist I trust! John is my go to when I need something new or even a trim. He's done wonders with amazing highlights, balayage, and even a short cut when I decided to try something REALLY new. Each time I leave happier than the last. Would highly recommend!!!
Jessica Guerrieri's Review Sep 28, 2016 09:44 PM





Been going here for years! Always amazing cut and color!
Tina Demilio's Review Sep 28, 2016 09:59 AM





Pawel has been doing my hair for three years and is always amazing. He listens to what you want, and takes your hair to exactly where it looks best! His craft and artistry is well seasoned, I feel lucky to have Pawel as a stylist!
Aimee Bergman's Review Sep 23, 2016 09:33 PM





I love getting my hair done by Svetlana. She is very good at what she does and trust her to try something different for me. She is awesome!
Sarah Weinstein's Review Sep 16, 2016 01:29 PM





I've followed Jon Christopher all over Philadelphia and really love Architeqt. Jon is a genius with color. The salon staff is very warm and friendly and very organized. I also really enjoy the rotating art exhibits displayed in the salon.
Emily Glowacki's Review Sep 10, 2016 07:13 AM





Once again Jon gave me the perfect haircut!!! It was exactly what I wanted and he gave me a great treatment for my sun-damaged hair.
Elizabeth Hibbs's Review Sep 03, 2016 12:12 PM





I love this salon. Can always get an appt. the staff is so sweet. I have long hair and it always looks great when I leave. They work magic even with a simple blow out. Prices are very reasonable !
Ivana Boskovic's Review Aug 29, 2016 08:46 AM





A great haircut as usual!
Jessica Guerrieri's Review Aug 25, 2016 09:44 PM





Katya does the best color and cut!
Carol Price's Review Aug 25, 2016 09:30 PM





Another great haircut by Alexey. I realized today that he's been cutting my hair for 11 years!
Megi Franka's Review Aug 24, 2016 11:35 PM





I always walk away from architeqt with a haircut and color that seems to stop people in their track just to ask me who does my hair. Needless to say, I love it
Connie Smukler's Review Aug 17, 2016 09:11 PM





Enjoyed it! Having boliage tomorrow, Can't wait!!! Connie Smukler
Greta Shytani's Review Aug 10, 2016 09:54 PM





I love her! She has the most wonderful personality and I ALWAYS looooove my hair after I leave the salon. I can't wait to come back. Thank you everyone!
Aimee Bergman's Review Aug 10, 2016 12:29 AM





I have been requesting Svetlana to do my hair since I first started there. I am always very pleased with how my hair turns out
Jeff Cellucci's Review Aug 04, 2016 11:31 PM





Svetlana is the best ever!
Sid Shetty's Review Jul 29, 2016 10:21 PM





Always had a pleasant experience. The stylists know what they are doing.
Judi Mclane's Review Jul 29, 2016 09:25 PM





Love my haircut! Paul is the best!!
Maureen McGinnis's Review Jul 01, 2016 07:49 PM





As always excellent results. Alexey is an awesome hair stylist.
Elise Hannon's Review Jun 23, 2016 11:25 PM





Katia is a wonderful stylist! She is very attentive to what I'm asking for and always delivers an expert cut.
Sam Starkey's Review Jun 22, 2016 09:10 PM





Always received a solid men's haircut and the complimentary neck trims are an added bonus!
Elaine Carter's Review Jun 22, 2016 03:25 PM





My stylist yesterday was Jasmine who was cutting my hair for the first time. She gave me a fabulous haircut. I've had my hair cut in many salons on some occcasions I've been disappointed. For me, a great stylist is someone who not only has superb technical and artistic skills but someone who has also mastered the art of listening to the customer. Jasmine demonstrated all of that for me on top of being a very nice person. She knows how to cut hair. I'm glad to be her customer!
Sharon Collins's Review Jun 17, 2016 09:21 PM





I loved my first experience from the welcome at the desk, the consult, the expertise, THE LISTENING! My hair is beyond my expectations and everything I could have hoped for! Thank you!
Jennifer Powell's Review Jun 16, 2016 09:17 PM





their service is always top rated and everyone is very friendly, keep up the good works guys!!!!!!!
Jacki Comiskey's Review Jun 10, 2016 10:25 PM





Kate Yun's Review Jun 05, 2016 05:18 AM





Perfect strangers tell me how much they like my hair. Great cut. Thanks
Patrick Rodden's Review Jun 02, 2016 09:59 PM





Tracy Zigler's Review May 27, 2016 09:07 AM





Love going here! This time I wanted a change so after discussing what I thought I wanted with Alexey he went to work and gave me the best hair cut for a long curly style. Super happy!
Jessica Guerrieri's Review May 19, 2016 10:18 PM





As always I love my hair!
Aimee Bergman's Review May 18, 2016 09:30 PM





On my previous rating, I wrote the wrong name of stylist. The two times I have been there, I've had Svetlana. I let her decide what she thinks will look best and let her do whatever comes to mind. I always love the outcome. I appreciate her explaining of what she is going to do. She is awesome and I will continue to go to her as a stylist.
Aimee Bergman's Review May 18, 2016 09:25 PM





The stylist I have had the two times I've been there, Anna is awesome! I tell her to do what she thinks will look good, and I always love the outcome. She is very good at what she does and has a good eye for different styles.
Ivana Boskovic's Review May 17, 2016 01:54 PM





Jasmine gave me a really lovely haircut right before my grad school graduation. The haircut was better than what I even had in mind. As an aside-she was awesome to talk to and gave me great tips.
Sanjay Patel's Review May 14, 2016 02:07 PM





Haircut and experience was great. Had mixed experiences at this location in past with other hairdressers but this one was very good
Amanda Sidari's Review May 12, 2016 06:43 AM





Vita Braunbeck's Review May 10, 2016 12:58 AM





Sarah Duferdach's Review May 07, 2016 09:33 AM





Heather Hopkins's Review May 06, 2016 12:59 AM





Janet Mullin's Review May 05, 2016 08:37 AM





Judi Mclane's Review May 02, 2016 09:52 PM




Jasmine did a great job... I love the hair color! Thanks Judi
Maureen McGinnis's Review Apr 29, 2016 10:15 AM




Can't get better haircut, hair color anywhere else. Salon team is awesome
Fern Berger's Review Apr 29, 2016 08:44 AM





Always a nice experience. Wonderful salon!
Komal Rathi's Review Apr 24, 2016 09:34 PM





I have had balayage and hair cut twice with Jasmine and she always makes me super happy! I love my cut and color! she knows exactly what suits me and I trust her completely with my hair! I'll want her to cut and color my hair in the future as well! Thank you for the wonderful experience!
Beth Shuman's Review Apr 23, 2016 12:00 PM





Katya is absolutely amazing...though it's been years of knowing firsthand what her stellar expertise and professionalism has meant for myself and my daughter...I continue to be amazed every time she colors,/ highlights, cuts/ styles my hair!! Katya is a league of her own!
Heather Yenser's Review Apr 23, 2016 08:00 AM





Kara Fitzgerald's Review Apr 15, 2016 09:55 PM





Jimmy Steele's Review Apr 15, 2016 09:06 PM





Sam Starkey's Review Apr 14, 2016 09:04 PM





Best cuts in Fairmount
Jeff Cellucci's Review Apr 13, 2016 11:12 PM





Kate Yun's Review Apr 10, 2016 11:51 AM





Amazing work with short hair