ARCHITEQT
WHAT WE DO We Cut. Color.Style. Heal. Extend. Specializing in dry cutting, balayage color, Editorial styling, keratin treatments and extensions. WHO WE ARE A group of inspired stylists. We approach hair with an artistic eye and a technical discipline. We believe in form and function while paying attention to the detail that makes hair beautiful. OUR WORK Our work can be seen on news anchors, models , CEOs and students alike. Our brand is not confined to just one demographic and our goal is to educate our client on all things related to beauty.
Gift cards |
Reviews |
Our app |
Gallery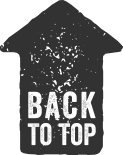 Opening Hours
TUESDAY: 9AM TO 5PM WEDNESDAY: 9AM TO 7PM THURSDAY: 12PM TO 10PM FRIDAY: 9AM TO 7PM SATURDAY: 9AM TO 5PM
Reviews
Kelsey Oneill's Review Mar 25, 2017 06:45 AM





Jessica provides exepilary service, always listens to what you want , and will be completely honest. So glad I found her!
Alan Fefer's Review Mar 22, 2017 10:42 PM





As usual the service was great and Alexey gave a wonderful haircut
Ruth Phillippi's Review Mar 19, 2017 12:01 PM





I had such a wonderful experience with Alison at Architeqt salon! Everyone was so kind and helpful, and very accommodating as I had to reschedule twice, first due to illness and then again due to traffic. My hair feels so healthy now, it looks great! Alison was so sweet and helpful! I live in DC, with family in the Philadelphia area, and I will happily keep coming up to Architeqt for haircuts when possible!
Nicole Smith's Review Mar 18, 2017 09:35 AM





My best friend and I went and had our makeup and hair done for a wedding here. The results were amazing ! My makeup was EXACTLY what I wanted and done perfectly - it lasted all night. My hair was curled and still looks good waking up this morning. I picked this salon on a whim and I'm so glad I did. I'll definitely keep them in mind for future philadelphia events!
Rachael Barrett's Review Feb 26, 2017 07:21 PM





Thanks to Bree stepping up while Jess recovers, I have found another great stylist at Architeqt.
Paulina Roytman's Review Feb 23, 2017 07:28 AM





The best hair treatment and cut I experienced so far: very professional,individualized to my hair type, growth, age , personality and even mood!!! Very artistic and inspirational environment . Cozy area where you can relax , having glass of wine, tea, coffee, gourmet snacks... everyone working in salon is welcoming, accommodating and nice .
Stephanie Westerland's Review Feb 22, 2017 05:40 PM





Couldn't be happier! Nick was incredibly thorough and made sure I walked out with exactly what I was looking for. I will definitely be back and referring friends to Architeqt!
Stephanie Stoner's Review Feb 15, 2017 05:20 PM





The staff was very friendly and answered all of my questions about the processes they were using on my hair. I appreciated their knowledge and willingness to share it all with me! It was a very pleasant environment and experience!
Caitlin Barnett's Review Feb 15, 2017 10:47 AM





Alba was my stylist. She was professional, efficient and kind. She had no problem looking at the pictures of what I wanted and translating that to my color and cut; the end product was exactly what I was looking for. She took the time to explain what she was doing and why she was doing it while also looking out for the health of my hair and still achieving my desired result. Working with Alba was wonderful, and I hope to continue working with her once she has a chair at Architeqt.
Wendy Weber's Review Feb 11, 2017 01:29 PM





It takes team effort - thank you Alexy, Brianne and Alba for a great color and cut yesterday!
Kelly Sawyna's Review Feb 09, 2017 09:41 PM





I can't believe how excellent my extensions turned out! The color matches perfectly, and it blends seamlessly. Saquoya is a lifesaver!
Desiree Eike's Review Feb 09, 2017 06:46 AM





Alexie is the best
Jillian Campbell's Review Feb 02, 2017 08:22 AM





Allison was so awesome! Not only was she friendly and great company, but she explained everything she was doing as I was a first timer. I will definitely be back!
Alan Fefer's Review Jan 19, 2017 06:32 AM





Service and cut were terrific
Kim Rayer's Review Jan 13, 2017 10:31 PM





I've been going faithfully to Alexi for at least 3 years. He is the first hair designer that has given me the color I longed for and not have it change every time I go back! It is... gorgeous! I match my daughters natural beautiful hair! And the cut...is an art work. I've been to other hairdressers and I bring in a picture and they say "sorry your hair won't do that." Well, not Alexi! He makes it happen. I always leave his salon feeling pretty & confident and although he does it best - I don't have any trouble fixing it till the next time I see him! Thank you Alexi!
Natalie Daher's Review Jan 07, 2017 09:14 PM





excellent experience! Sequoya ensured that I felt comfortable before and after choosing a new hairstyle and taught me useful techniques to use in the future. She was pleasant and personable, and I will definitely visit the salon again!
Monica Dinh's Review Jan 07, 2017 04:27 PM





I have been coming to Architeqt for a little under a year and Sequoya works magic on my hair each and every time! There are not enough words to explain how incredible my color looks after she finishes working with it. Please trust me when I say that I have been to my fair share of salons and now only come here. Every stylist has a unique aurora with their personality and will not allow you to leave unhappy. They are also all unbelievably nice. Seriously, this place is a complete gem! Love coming here & continue to tell everyone I know!
Susan McFadden's Review Jan 04, 2017 08:31 AM





Wasn't sure what to expect as a hair model, but Crystal was very nice and knowledgeable. She took the time to find just the right color to match my hair and the highlights are perfect. The entire staff is warm and welcoming!
Patrice DeMoss's Review Dec 29, 2016 10:37 AM





Alexey is an amazing stylist and salon owner. The atmosphere is relaxing and the staff is terrific. The entire experience at Architeqt is what a salon should be.
Alan Fefer's Review Dec 24, 2016 05:19 AM





Wonderful service,great people, excellent haircut
Kate Riddle's Review Dec 21, 2016 11:57 AM





Bre did a wonderful job with my color and I will definitely make this my regular salon.
Melissa Duran's Review Dec 19, 2016 05:49 PM





Loved my experience & my results with Jess, she & the rest of the staff was attentive!
Lejla Arslic's Review Dec 18, 2016 09:54 PM





The place is a hidden gem in Philadelphia! Introduced to It by my best friend Laura I'm overjoyed to have had the Opportunity to test this place out. The salon itself is gorgeous And have so many artistic and architecturally beautiful Aspects to it. One of the things I loved about the salon is The big table nestled away in the back of the salon Where all the clients and I got to talk while getting our hair colored. I thought this was such an interesting concept and way odoing hair Around a large table where everyone could mingle. I LOVED IT!!! As always my best friend did an amazing job on my hair and My mothers and the staff there was amazing. I found my new Favorite salon thanks to my friend Laura! I highly recommend this salon and definitly plan to return in the near future.
Julia Haines-Lapenta's Review Dec 14, 2016 09:19 PM





Great Experience with Jessica getting my haircut. She listens and does exactly what you ask to do with style and flare.
Brynlee Eckhert's Review Dec 13, 2016 09:15 PM





I can't even describe with words how amazing of a stylist Sequoya is. She not only rectified a huge color issue I walked in with, but she surpassed my expectations in every way. She took the time and put in the hard work to get it just right. She's very professional and turned me into a client for life. My hair looks amazing!
Michelle Sparrow's Review Dec 11, 2016 07:00 AM





Great color, great haircut, great people. I went in with vague idea of what I wanted and left with my hair looking better than I could have asked for. I totally trust Alexey and his team.
Nicole Arroyo's Review Dec 11, 2016 06:55 AM





I had a formal event to go to and I came from out of town. I chose this place based off of reviews and couldn't be happier! Allison did an AMAZING job with my hair. I suffer from PCOS and have super thin and fine hair. I brought a clip in hair piece and was afraid it was overkill and would look ridiculous. I have my own hair stylist back home that I'm super comfy with and going to a new place always makes me super nervous. But Allison was super patient and non-judge mental about my hair. It really put me at ease. Anyways, she totally rocked my hair, everyone loved it, including me and I had a super fabulous night! THANKS!!
Melody Moore's Review Dec 06, 2016 09:52 PM





Architeqt is so beautifully appointed and it makes me want to live there. I received the BEST cut and color I've had in ages from Jessica and my wife and I will be return customers from this point on. Wonderful service.
Meghan Sandora's Review Dec 04, 2016 09:08 PM





I look forward to getting my hair done with Nick because he knows exactly what I want without me even saying it. Keep him around because he has a lifelong client!
Alan Fefer's Review Nov 23, 2016 10:41 PM





Great place super service
Melinda Engel's Review Nov 12, 2016 11:23 PM





Such an enjoyable experience!! Always thrilled with the outcome. Thank you!
Kim Famous's Review Nov 11, 2016 09:33 PM





Jessica is so sweet and an excellent L'Oreal trained colorist who has been doing my hair for several years. I often get compliments on my hair. All good :)
Wendy Weber's Review Nov 06, 2016 06:44 PM





Thank you, Alexy, for squeezing me into your schedule on Saturday! You have a fantastic team @ Architeqt.
Chrystina Cappello's Review Nov 04, 2016 02:14 PM





This was my second experience in Architeqt Salon and I loved it just as much as the first (if not more since there wasn't quite as much processing that needs to be done for a touch-up). Nick did a great job with the color. He also asked a lot of great questions about how my color had faded out, whether I was okay with it, and if we wanted to come up with a plan to keep the color vibrant until my next appointment. In addition, he was knowledgeable about cutting curly hair, which was great. That's definitely not always the case at other salons I've been to.
Rachael Barrett's Review Nov 04, 2016 09:52 AM





Always a great cut and color and service!
Megan O'Karma's Review Nov 01, 2016 03:15 PM





My wedding makeup was just stunning. Vivianna is very talented and I would not hesitate to return to have her make me up for my next major event!
Alan Fefer's Review Oct 27, 2016 06:52 AM





Perfect place to get a haircut. Great cut and wonderful service
Alan Fefer's Review Oct 27, 2016 06:52 AM





Perfect place to get a haircut. Great cut and wonderful service
Michelle Sparrow's Review Oct 26, 2016 10:44 PM





Alexey is expert at color amd cut as well as creating a comfortable customer experience. Autumn and Sequoia assisted and each was kind and competent. Another A+ experience at Architeqt.
Gina Dinovi's Review Oct 26, 2016 09:24 PM





Katie O'leary's Review Oct 21, 2016 04:49 PM





Excellent!! Very personal and knows just what to do for each client
Sophia Dahng's Review Oct 18, 2016 09:38 PM




I came in as a hair color model. My hair is a challenge: thick, tons of it, texture-stubborn, and color-stubborn. The hairstylist-in-training was personable, friendly, and listened to my requests and was able to give me a fantastic experience. She was also very patient with my hair! The color came out nice, not exactly what I wanted but it was closer than anything I could've done myself. Either way, I am enjoying the color change. I enjoyed the experience and would come back here again for future colors and would like to experience their cuts as well.
Julie Messina's Review Oct 12, 2016 09:02 AM





Tried something different this time, all I had to do was tell Alexey my thoughts and he made it happen. Once again.....love my hair. Thanks Alexey for another fabulous job! I feel beautiful, thank you :)
Katie Dougherty's Review Oct 08, 2016 09:14 PM





I must say, have been too several salons , this salon is a refreshing change, nick is refreshing, talented and understands everyone has a busy schedule these days
MIchael Vinci's Review Oct 07, 2016 09:28 PM





Best Salon ever! Always a great haircut :)
Caroline Finnegan's Review Oct 06, 2016 09:29 PM





I got my haircut and styled by Brianne a few weeks ago. After consulting with her during my first appointment I decided to color my hair for the the first time ever in my 29 years. She suggested a balyage, so after explaining the process I decided to book the appointment! Today Brianne gave me exactly what I was looking for! I was a little anxious since it was my first time ever applying any type of color to my hair, but she eased my nerves by listening and being patient. I am so happy with the results and my entire experience at the Salon. I love the layout and ambiance of the Salon. You get to watch the stylist consult with eachother and compliment eachother's work. It is an extremely inspiring work environment with a professional and fun staff! Thank you so much!
Whitney Levin's Review Oct 06, 2016 08:49 AM





I went in for a change (I wanted to add some color, but not be overwhelmed by too dramatic of a change). Jessica discussed, in depth, what I wanted the end result to look like before she started to make sure that we were both on the same page. I have really dark hair so we decided on a caramel balayage but with my natural color still visible. She flawlessly painted on the color, my hair was washed by 2 separate people (both of which we very professional as well as friendly), and then Jessica trimmed up my ends because they desperately needed it. When it was all said and done, the new color blended very well with my natural hair and looked absolutely amazing! The atmosphere of the salon is professional and inviting, and it was an overall a very pleasant experience! I can't wait to go back!
Deepi Koganti's Review Sep 29, 2016 07:07 AM





Awesome! She dies an amazing job every time!
Alan Fefer's Review Sep 21, 2016 10:17 PM





Great service, great people,great haircut
Michelle Sparrow's Review Sep 21, 2016 09:15 PM





Every part of my visit was great - even scheduling. I felt like Hannah really cares that I wouldn't have to go out of town with bad roots. Alexey is always great. Crystal and AJ were both terrific.
Liz Hartnett's Review Sep 18, 2016 10:57 AM




I waited for over 30 minutes without an update about my appointment. As a new customer, that was very off-putting. They were polite when I got up and asked about the status but I wouldn't expect to do that. The salon was much bigger than expected and the layout was nice. Once I was being helped, I was very happy with the service. Sequoia did a wonderful job. The other staff was a little awkward at times, not explaining what they were doing, I'm sure that's not a big deal to regular customers but the flow was different than I'm used to so I kept asking questions. Overall, I was pleased with the color and cut and will be going back.
Diane Fox's Review Sep 14, 2016 08:10 AM





I was given a haircut from the 80s from another salon and I desperately need an updated haircut fix. I also wanted to add some color to my normally dark brown hair. Secoyia came to the rescue. I show her pictures and she gave me exactly what I had in mind. I love the bayalage highlights so much. The color is perfect. The cut is beautiful. She gave me clear instructions on how to style it myself which is always a challenge for me. I am so happy with how my hair turned out.
Sara Anderson's Review Sep 09, 2016 07:36 AM





Very happy. Sequoia does a great job!
Amanda Brizuela's Review Sep 08, 2016 10:57 PM





Comfortable and well attended to! Staff was always making sure I had everything I needed!
Kevin Dunleavy's Review Sep 07, 2016 10:16 PM





Fantastic place to get a haircut
Paola Zarate's Review Sep 02, 2016 04:34 PM





I love coming back to Architeqt salon, even when I have 2 very fancy hair salons 2 blocks away from home and my commute to Architeqt is about an hour. I guess that once you find what you like you do what you need to do to keep repeating the great experience!!!
Chrystina Cappello's Review Sep 02, 2016 01:25 PM





I came into Architeqt for a consultation with Nick about dying my hair red. I explained that I worked for a corporate company, but wanted to push the line a little bit in my color; we were aiming for a bold, deep red that wasn't quite pink. He understood my vision and the day I came in for the appointment we did a single process and then added some brighter red highlights with balayage. I'm incredibly happy with how my hair turned out and felt incredibly welcomed in the salon during my time there.
Jason Bahl's Review Sep 02, 2016 07:59 AM





I always get a great (men's) cut with Hayley. She takes the time to understand what I want and that I'm satisfied along the way.
Joseph Hasenhaur's Review Aug 31, 2016 10:51 AM





It is a pleasure to get my hair cut at ArchiteQt Salon. From the stylish esthetic of the salon itself to the friendly staff (I had coffee in my hand before i even sat down for my cut) it is a pleasure top to bottom. The real reason i go there is my stylist, Jessica, she is fantastic - she genuinely listens and cares how i look when i walk out their doors.
Valbona Kambo's Review Aug 29, 2016 12:30 PM





Amazing place.
Wendy Weber's Review Aug 27, 2016 11:19 AM





The combination of Sith and Alexy was amazing - a 5-star experience!!
Paulina Roytman's Review Aug 26, 2016 08:25 AM





The best service and environment. Hair cut and styling are unique , using holistic approach of professionalism, client"s personality, style, mood , season, etc. High quality styling products. Felt like home there among bookshelves filled with art books and unique clocks, lots of light, bar corner serving coffee, tea , wine and water. Love my hair now !
Alan Fefer's Review Aug 24, 2016 10:22 PM





Great service great cut friendly and helpful staff
Christine Nerney's Review Aug 18, 2016 09:21 PM





Always have an amazing look with Alison
Ellen Wurster's Review Aug 18, 2016 11:27 AM





Alexey gave me a great haircut. I really like the dry cut method. Alexey is super nice as was everyone else at the salon.
Lisa Palagruto-grant's Review Aug 15, 2016 08:55 AM





Wonderful staff, great service and lovely work !!
Betsey Castaldi's Review Aug 06, 2016 11:04 AM





I love the dry cut. It's the only way to cut my hair!
Rosa Samuels's Review Aug 05, 2016 07:39 PM





Absolutely fantastic and such a wonderful atmosphere with great people who know what they are doing
Valbona Kambo's Review Jul 29, 2016 09:56 PM





I am very very satisfied with the staff at this salon. This is a place that you will feel like home. Their work is amazing.
Gloria Schwartz (Kim)'s Review Jul 15, 2016 10:01 PM





Alexey is the best. Hands down.
Wendy Weber's Review Jul 10, 2016 01:06 PM





Hayley is lovely (first time I had a blowdry with her) and my hair looked great all weekend. Nick's wash was wonderful, but the pressure of his massage was a little too hard on my skull!
Rob Hayes's Review Jul 09, 2016 11:10 AM





Have been cutting my hair cut by Sequoia for a year now. She is a pro, really knows how to cut mens hair even when it is a little unruly, and she is super nice.
Jen Ziegler's Review Jul 08, 2016 10:52 PM





Britt always makes me look like a 10 and does an amazing job on my color. Avery was great too!
Andrea Susnick's Review Jul 05, 2016 11:41 AM





Last Wednesday (6/29), I had a bang trim and my color done by Hayley. She did an excellent job! She listened to me and what I envisioned. Her mixing was perfect and she wrote it down for next time. I love my hair and look forward to coming back.
Meghan Sandora's Review Jul 03, 2016 09:52 AM





Bree was amazing and listened to exactly what I wanted. You have a new permanent client!
Rachael Barrett's Review Jul 01, 2016 09:47 PM





From the stylist (Jess) to everyone here, great customer service, talent, expertise.
Susan Adams's Review Jun 29, 2016 09:15 PM





Alexey always listens and tries to please. Spends time helping me select products that work for my hair. A pleasure to go to a low key salon.
Richard Quinn's Review Jun 29, 2016 09:10 PM





Yes, I mean it. Always great!
Deepi Koganti's Review Jun 24, 2016 11:34 AM





Awesome, highly recommend!
Alyssa Cadue's Review Jun 18, 2016 10:17 PM





Sequoya did the best blonde balayage EVER. My hair looks and feels great, and the color is natural and the right tone for my skin. All of the staff are friendly and talented.
Alyssa Sinbaldi's Review Jun 18, 2016 09:09 PM





Valbona Kambo's Review Jun 17, 2016 01:52 PM





I always walk out of the salon feeling fabulous!
Nina Gutowski's Review Jun 17, 2016 08:26 AM





Honestly one of the best colorists and stylists I've ever had. She's also an awesome person and will bend over backwards to accommodate her clients. She squeezed me in yesterday to do a blowout beforea big event, even though I asked her last minute. She's wonderful!
Joseph Hasenhaur's Review Jun 15, 2016 01:28 AM





Jessica is amazing! She is able to make an old head creative director look current and (dare I say) .... cool!
Joanne Needleman's Review Jun 03, 2016 09:12 PM





Alexy is a terrific stylist and the staff is excellent
Temma Weissman's Review Jun 01, 2016 09:56 PM





Loved having my hair done by Alexey
Sarah Grossman-Kahn's Review Jun 01, 2016 10:21 AM





Nick did a wonderful job! I'm really happy with it. One of the best haircuts I've ever gotten!
Valbona Kambo's Review May 31, 2016 12:58 PM





Im very hally with the service i received.
Cori Totoro's Review May 26, 2016 10:46 PM





Barbara Trager's Review May 25, 2016 07:36 AM





Jen Ziegler's Review May 24, 2016 09:16 PM





Always a great experience. Everyone is very nice and accommodating and, of course, I always leave looking fantastic thanks to Brittiany!
Monica Dinh's Review May 22, 2016 09:00 AM





Stephanie Ragg's Review May 19, 2016 09:23 PM





She's the best. Awesome.
Desiree Eike's Review May 19, 2016 12:36 PM





Julie Messina's Review May 19, 2016 06:20 AM





Once again THANK YOU !!!
Susan Adams's Review May 18, 2016 10:07 PM





Always kind and attentive, Alexey and his staff create a warm environment. Alexey is willing to listen and he never pushes his own agenda. A pleasure to go there.
Christine Nerney's Review May 14, 2016 10:48 PM





Allison was great! My hair is amazing!
Mara Sardella's Review May 13, 2016 09:38 PM





Sarah Shrimplin's Review May 13, 2016 09:16 PM





I've seen my stylist, Alexey, for over 8 years. He does amazing work. The salon atmosphere is great and thw other staff at Architeqt are always welcoming.
Alyssa Sinbaldi's Review May 12, 2016 09:49 PM





Did an amazing job. Thank you !!!!
Colleen Peteralia's Review May 11, 2016 10:04 PM





Every time Jess cuts & colors it! Jess is the best! She is a true artist!
Alissa Resch's Review May 11, 2016 09:51 PM





Kaitlin Parlow's Review May 11, 2016 09:50 PM





Jennifer Martin's Review May 10, 2016 09:15 PM





Nick did a wonderful job! He got what color I wanted (not too bright, not too boring) and I left the Architeqt Salon with a perfect balayage, ready for summer to come!!
Valbona Kambo's Review May 07, 2016 10:29 PM





OMG I love the service they offer and great. Love love everything about the salon.
Beata Nowakowskia's Review May 07, 2016 09:21 PM





Stephanie Venne's Review May 07, 2016 09:14 PM





First time there. Jessica did a great job on my cut and balayage, I love it! Will definitely be back.
Madelyn King's Review May 05, 2016 09:10 PM





Jaime Donegan's Review May 04, 2016 11:16 AM




Alexy is the Best in Town. I started with him 12 years ago and he always gets it right! Awesome
Sherri Davis's Review Apr 30, 2016 09:38 PM





Tania Nikolic's Review Apr 29, 2016 09:41 PM





Kelley Maddox's Review Apr 28, 2016 10:31 AM





Alexy is on top of his game.
Dennis Baklar's Review Apr 22, 2016 06:18 PM





Adams Berzins's Review Apr 21, 2016 03:05 PM





I have been with Alexey for at least 3 years and he never lets me down. I trust him to do the right thing for my head and my hair and, even though I'm not the best at coming in as regularly as I should, I always leave looking fresh and clean.
Theresa George's Review Apr 20, 2016 11:14 PM





Farha Ali's Review Apr 19, 2016 09:49 PM





She was fun to talk to, very friendly and genuinely care about what I had to say but all that aside, she did an AMAZING job with my hair. Will totally be back to get my haircut here!
Alaina Chodoff's Review Apr 18, 2016 11:04 AM




Jessica is lovely. I would go back to her in a heartbeat. A little expensive though for the extremely basic trim (70) I got. Would love if the bayalage and haircut could take <3 hours.
Jacki Graziano's Review Apr 16, 2016 06:39 AM





Heidi Light's Review Apr 15, 2016 09:51 PM





Jessica is always amazing and delicate with my weak hairs...
Alyssa Sinbaldi's Review Apr 15, 2016 09:05 PM




Melissa Culbertson's Review Apr 13, 2016 11:29 PM





She cut and colored my hair ultra blonde and I feel like a new woman!!! I love her!!
David Maser's Review Apr 13, 2016 07:43 AM





a great team, a great stylist and a great salon!
Jasmine Flowers's Review Apr 10, 2016 09:13 PM





I really enjoyed my experience. My stylist was very sweet ant really knew how to work with my style of hair. I am currently 8 months pregnant, post baby I plan on coming back to get some color work done. :)
Harry Cooperman's Review Apr 09, 2016 09:26 PM




Rachael Barrett's Review Apr 08, 2016 10:09 PM





Jessica is simply fantastic, professional service
Pam Waber's Review Apr 07, 2016 03:59 PM





I love the dry cut that Alexey does.
Julie Messina's Review Apr 07, 2016 09:02 AM





I have finally found a place that makes my hair beautiful and feels so healthy! Love Love Love! Thank you Alexey!!!!
Julie Messina's Review Apr 06, 2016 09:37 PM





It's been years since I can say that I love my hair!! A girl needs nice hair and I found my place!!! Thank you Alexy!!!!!
Susan Adams's Review Apr 06, 2016 09:35 PM




Everyone is extremely kind and helpful. Alexey cuts hair meticulously and never watches the clock but spends time helping his customers choose the right products for the desired look. I am relatively new to the salon but love the low key feel and attention to a customer's needs. A truly dedicated artist.
Jennifer Sardaro's Review Dec 04, 2015 06:52 AM





Miha Matei's Review Nov 28, 2015 08:02 AM





Natalya White's Review Nov 07, 2015 10:37 AM





Always fantastic, professional services!!!
Vicki Polizzano's Review Nov 06, 2015 08:32 AM




My experience was great. As always John was terrific. Love the cut and color of my hair.
Jason Hind's Review Nov 05, 2015 08:21 PM





Kathy Bado's Review Nov 04, 2015 10:01 PM





Love, love, love Alexey and his team at Architeqt! He's not just talented, but he really listens and is sensitive to the needs of each client. My hair has never looked so good!!!
Kathy Bado's Review Nov 04, 2015 10:00 PM





Kelley Maddox's Review Oct 27, 2015 09:24 PM





Alexey is a true professional and runs and extremely trend forward salon. I am always happy with the results. Today I had one of the best assistants, I think I would have paid extra for the amazing massage at the wash sink from Nick.