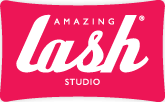 AMAZING LASH STUDIO WESTFIELD
Amazing Lash Studio is open 7 days a week in downtown Westfield, New Jersey, located adjacent to Victoria's Secret. We offer the best eyelash extensions in Union County, NJ.

Eyelash Extensions are light-weight and give the look of fuller and enhanced eyelashes, without all the fuss at the beginning or end of your day.

Our Westfield Amazing Lash Studio offers a special eyelash extension deal, $89.99 introductory rate for new clients for a full set of lashes.

Discover how amazing your eyes can look without even trying! Eyelash extensions give you a fresh, bright-eyed appearance without extra time or effort. Find out what you could do with extra time in the morning or your girls night out.

That feeling is what guests of Amazing Lash Studio Westfield love most about the service we provide: you know you're sporting high-quality eyelash extensions that have created a natural-looking lash line that is longer, fuller and darker than your lashes have ever been, but all anyone around you knows is that you look more awake and you have a bounce in your step that comes from the 10 extra minutes of sleep you got now that you can skip nearly most — if not all — of your makeup routine.
Reviews |
Our app |
Gallery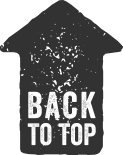 Opening Hours
9AM - 8PM MONDAY
9AM - 8PM TUESDAY
9AM - 8PM WEDNESDAY
9AM - 8PM THURSDAY
9AM - 8PM FRIDAY
8AM - 6PM SATURDAY
10AM - 5PM SUNDAY