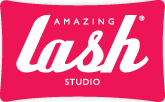 AMAZING LASH STUDIO PEMBROKE PINES
Our mission is to create lasting beauty and confidence through passion, dedication and excellence so our guests will look and feel amazing.


Setting industry standards, one glamorous lash at a time.

The Amazing Lash Studio® brand started with just a few locations and heard quickly that guests like you love the glamorous look and feel of our eyelash extensions and services. As word of the brand spread, we set to work to bring our affordable, patented services and products to as many talented and qualified stylists as possible—so they could bring them to you!

We're so proud of the way franchise owners and their stylists show up every day committed to being the best. It's thanks to them that we are confident in the brand's ability to offer you exceptional results and care—and that's what it's all about!

At Amazing Lash Studio, we are proud to be an organization that reflects the diversity of our communities. We embrace our differences and continually strive to be better because of them.
Reviews |
Our app |
Gallery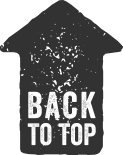 Opening Hours
MONDAY - SATURDAY 9AM TO 9PM
SUNDAY 10AM - 7PM