AMAZING LASH STUDIO NORTH FORT LAUDERDALE
Amazing Lash Studio North Fort Lauderdale is conveniently located in the Whole Foods (Union Planters) Plaza Center on N. Federal Highway just south of Oakland Park Blvd. The studio is located in the same plaza as Lululemon, Whole Foods, Dick's Sporting Goods, Stash Boutique, and Orange Theory Fitness. We're open seven days a week - Monday through Saturday 9am - 8pm and Sunday 10am - 6pm. With appointment times available to fit your schedule, getting your lashes on point is just a call away!

Whether this is your first time getting lash extensions or you're a regular, our expert Lash Stylists will ensure that you have the perfect set of lashes that meet your expectations. Choose from four styles - Cute, Sexy, Gorgeous, Natural - or amp it up with our new 3D and 6D volume lashes. Whatever you choose, our goal is for every guest to leave looking and feeling your best.

Being open 7 days a week with 12 private eyelash extension rooms and 8 eyelash extension stylists, you are sure to be able to get an appointment and ensure that you look and feel your best at all times. We only hire Licensed Cosmetologists or Estheticians, and we put them through our extensive proprietary training.
Reviews |
Our app |
Gallery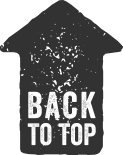 Opening Hours
HOURS OF OPERATION

9AM TO 8PM MONDAY-FRIDAY

9AM TO 8PM SATURDAY

10AM TO 6PM SUNDAY