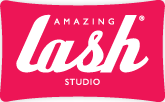 AMAZING LASH STUDIO MARINA DEL REY
Our Mission: "To create lasting beauty and confidence through passion, dedication and excellence so our guests will look and feel amazing."
Amazing Lash Studio Marina Del Rey is in the Villa Marina Market Place near Mens Wearhours and Pavilions. This studio is part of a larger national brand.
We are dedicated to raising the bar on perfection, long-lasting beauty and professionalism in the eyelash extension industry. We practice best-in-class business ethics while promoting integrity, honesty and dedication to the client. Our team of specialists is committed to providing exemplary customer service by upholding these values that will strengthen us to become the leader in the beauty industry.
The moment you set foot in one of our studios, you know you are in the right place. Our contemporary studio designs welcome you with a bright, comfortable lobby where you will complete some initial documentation to help your stylist customize your style. You will be greeted by your licensed lash stylist and escorted to your private suite. That's right, a private suite so you can relax and unwind while our stylists do their magic. Your stylist will review your documentation and discuss the look you are seeking. Together you will review the proprietary lash styles and determine the length and thickness of your lashes. Next, you get comfortable on our cushioned massage tables and the stylist begins their magic. Upon completion of your lashes, your stylist will offer you a mirror so you can see your new look and make any adjustments needed. Your stylist will then review aftercare instructions and escort you to the lobby for checkout.
Reviews |
Our app |
Gallery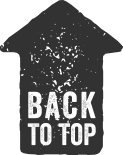 Opening Hours
MONDAY-FRIDAY-- 8:00 AM-9:00 PM
SATURDAY---8:00 AM-9:00 PM
SUNDAY---9:00 AM-6:00 PM