AMAZING LASH STUDIO LAGUNA NIGUEL
The moment you set foot in our Amazing Lash Studio in Laguna Niguel, CA, you know you are in the right place. You'll love our spa-like salon experience and the professional expertise of our licensed stylists, who will help you customize the length, fullness and shape to match your eye structure, lifestyle and personal style. Our lash artists specialize in designing hybrid volume, 3D volume, 6D volume and Featherweight VolumeTM lashes. Not ready for lash extensions? No problem! We also offer lash lift service which is like a perm for your eyelashes. This is followed by a deep-conditioning of Keratin treatment, to nourish and strengthen your natural lashes. Lash lift elevates and curls your natural lashes so you can say good bye to an eye lash curler.
Wondering what to expect at your first Amazing Lash Studio appointment? No mystery here. You will be greeted by our friendly lash consultant who will offer you a beverage of choice to enjoy while completing some initial documentation. You will then be introduced to your lash stylist who will escort you to your private suite. That's right, a private suite so you can relax and unwind while our stylists do their magic. Your stylist will review your documentation and discuss the look you are seeking. Every guest is different so we will customize the look, the length and thickness to your wishes. Next, you get comfortable on our cushioned massage tables and the stylist begins their magic while you enjoy a lash nap.
We promise to help every guest feel confident every day. And we don't make promises we don't intend to keep.
Love your look or let us know!!!
Reviews |
Our app |
Gallery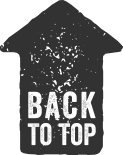 Opening Hours
MONDAY THROUGH SUNDAY 9 AM TO 9 PM