AMAZING LASH STUDIO COSTA MESA
Are you ready for a new look?
Our lash extensions are the perfect solution. Add length and volume to your lashes without the hassle of mascara - wake up with lashes that are ready to go when you are! Your lashes will be applied by a professional lash stylist. By individually applying each extension to your natural set of lashes, we are able to create a beautiful, natural look. By choosing your lash length, style and volume, your stylist will apply a personalized set based on your precise wants and needs. With proper care and maintenance, your new lashes can last up to 4-6 weeks. To schedule your appointment, give us a call at (949) 287-5950 today.
Reviews |
Our app |
Gallery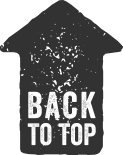 Opening Hours
DUE TO THE COVID-19 REGULATIONS SET FORTH BY ORANGE COUNTY WE WILL TEMPORARILY BE CLOSED. WE WILL KEEP ALL OF OUR MEMBERS UPDATED ON OUR RE-OPENING AND ALL CURRENT MEMBERSHIPS HAVE BEEN SUSPENDED AND YOU WILL NOT BE BILLED OR CHARGED.