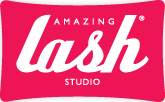 AMAZING LASH STUDIO CHESTERFIELD
Amazing Lash Studio Chesterfield provides beautiful, high quality eyelash extensions. We are located off of Clarkson Rd in the same plaza as Barnes & Noble and Panera Bread.
Tired of using mascara? Do you wish your strip lashes lasted longer? Quit wasting time and money and get a set of our lash extensions. Visit our studio today to discuss your perfect set of lashes with one of our knowledgeable lash consultants. You can choose your lash style and then relax in one of our private lash suites. Your lash stylist will take care of the rest. Be ready for any occasion by calling us today to set an appointment. Are you ready to give your eyes a luxurious upgrade? With our introductory offer of just $79.99 for a full set, you'll be able to achieve longer, fuller lashes at an affordable price. Busy schedule? No problem. We have a flexible schedule making ourselves available on evenings and weekends so that you will be able to easily fit new, gorgeous lashes into your beauty routine.
Reviews |
Our app |
Gallery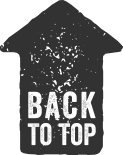 Opening Hours
MON - FRI 9 AM - 8 PM
SAT - 9 AM - 5 PM
SUN - 10 AM - 4 PM

*BUSINESS HOURS SUBJECT TO CHANGE DURING HOLIDAYS*